Aggreko drives net-zero mining with renewable energy tech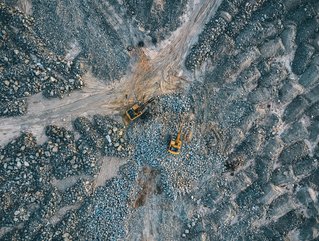 Rod Saffy of Aggreko brings renewable energy insights to influence a net-zero future in the mining industry and help groups meet decarbonisation targets
The mining and metals industries were responsible for around 4.5 gigatonnes (Gt) of CO2 equivalent each year. With a significant impression on many industries and emissions a high priority for mining organisations, many of them have already put net-zero targets in place.

We were joined by Rod Saffy, Global Head of Mining at Aggreko, who, during the 'Mining's Mission to Net Zero' talk, presents significant figures surrounding mining sector sustainability and emphasises the demand for emissions reduction in the industry.

Saffy joined the company in 2013 as an Area General Manager for Australia and the Pacific, before taking higher positions within the organisation, which led to his appointment as the Global Head of Mining. And he joins us to explain just how Aggreko will help decarbonise, decentralise, and digitise its mining clients with its sustainable power solutions and equipment.

"The long-term opportunities for achieving net-zero carbon all need technological development that is not yet commercially available," Saffy says as he explains the Scope 1, 2 and 3 emissions resulting from the mining industry and where the opportunities are for decarbonisation, which includes:
Battery-electric vehicles for mining applications
The use of hydrogen—which can be marked with different colours based on the way they are produced.
Synthetic, drop-in fuels that can be implemented with the current infrastructure
Saffy also talks about the more common solutions for mining businesses; the renewable energy solutions that we see used for various applications, such as wind, solar, biofuel, hydropower, which need battery-energy storage.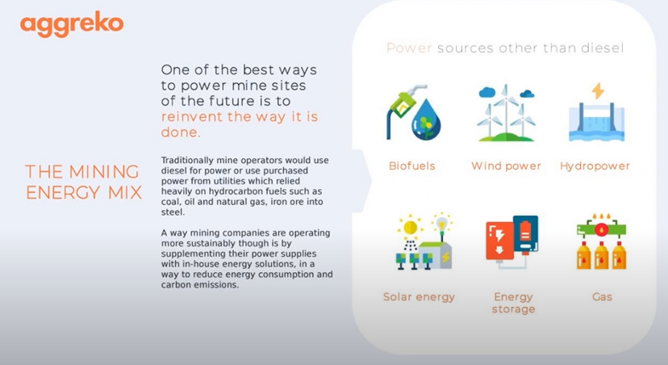 Following this point, Saffy puts into perspective the current energy mix in the mining industry and the optimal setup for net-zero mining operations in the future, before explaining the wider role of hydrogen power in sustainable mining.