Supply Chain Sustainability
Glovo: How food delivery site achieved carbon neutrality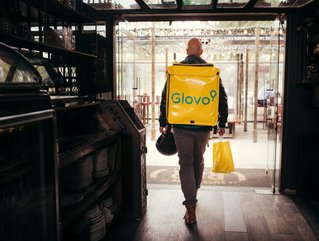 Food delivery site Glovo has become the first of its kind to achieve carbon neutrality across its entire value chain and has now set ambitious 2030 targets
Spanish food delivery service provider Glovo has announced that it has reached carbon neutrality across its entire value chain globally.
The company says it is the first company to achieve this in its industry.
Glovo announced its plans to reach carbon neutrality back in December 2019. The firm reached carbon neutrality just two years after setting the goal, but it has now set more carbon emission reduction goals for 2030, including:
Upping sustainable packaging to account for over 92% of its orders
Making the bulk of its courier vehicles non-combustible
Sourcing 100% of renewable electricity for its own installations (including cookrooms, offices, micro-fulfilment centres, etc.) by 2030
How Glovo achieves its carbon neutrality targets
Glovo's carbon neutrality targets were approved by the Science Based Targets initiative as in line with the goals of the Paris Agreement that aims to keep global warming at bay, which means it has to stay below 1.5°C.
In their race to become an emission neutral company, Glovo measured its direct and indirect CO2 emissions, which allowed them to better understand their emission source and how much the Spanish company had to compensate. Glovo also helped reduce the use of non-sustainable packaging and the production of food waste, further reducing emissions by 1,868 tonnes CO2 equivalent in 2021.
In addition to having a third of its couriers use bicycles and electric vehicles to deliver their customers' orders, Glovo is also partnering with Pachama, a reforestation monitoring tech company, which provides them carbon compensation. Through this, the company has supported the Brazil Nuts Concessions and Madre de Dios forest preservation projects in Peru, and the Jari Pará Forest Conservation Project in Brazil, which together offset Glovo's carbon footprint by 25% or 34,321 tonnes of CO2 equivalent by the end of 2020.
Glovo also began partnering with South Pole in 2021, expanding its range of compensation initiatives to cover 100% of emissions across its entire value chain. The compensation projects include the ones in Kenya and Ghana, where Glovo also offers its services. The projects comprise forest preservation, sustainable agriculture, energy-efficient cookstoves, and renewable energy, among others.

• Join global business leaders and sustainability experts taking meaningful action at Sustainability LIVE, held at Tobacco Dock, London, 23-24 February 2022. Register to attend today! Click here to learn more.