DHL Express' Scott Elliot on its zero emissions journey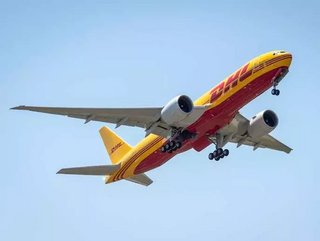 DHL Express' Scott Elliot explains how the logistics giant has set itself big interim targets and positive changes on the road to zero emissions by 2050
Since launching the GoGreen initiative in 2008, DHL has committed to achieving ambitious sustainability targets. The organisation wants to use its size and resources to effect positive change in both internal operations and customers, ultimately achieving net zero emissions by 2050.
They are now accelerating the pace of their planned decarbonisation. To accomplish this, the group is investing a total of €7bn (Opex and Capex, equal to US$7.3bn) over the next decade in CO2 emission reduction strategies. The funding will be used to develop alternative aviation fuels, expand the fleet of zero-emission electric vehicles, and construct climate-neutral structures.
"Moving our operations to a carbon-neutral operation is something that is important for all of us, we are all part of the global community," Scott Elliott, Global Ground Operations VP at DHL Express, said. "DHL is investing now for the future in greener and more efficient infrastructure and where available moving our pickup and delivery fleet to EVs or other green solutions."
DHL path to a zero emissions future
To achieve zero-emissions by 2050, which DHL has been committed to for five years, the company has committed to new, ambitious interim targets. This includes reducing corporate greenhouse gas emissions by 2030 in accordance with the Paris Climate Agreement as part of the acclaimed Science Based Target initiative (SBTi).
Climate targets are included in the company's new sustainability roadmap, which details the company's ESG objectives for the coming years. Along with its environmental commitments, the group establishes specific aims and metrics in the areas of social responsibility and governance.
"We are also putting pressure on the vehicle OEMs to accelerate the delivery of new EVs to all markets as we do not think this is happening fast enough," Elliott said. "Working with partners around the world, we are always looking for new ideas and approaches to ensure we meet our targets for a cleaner planet. The sooner we get there, the better for all."
Inclusion and equal opportunity will be further promoted inside the firm per its "Respect & Results" corporate principles. It is expected that by 2025, at least 30% of management will be female. The group also aims to maintain approval in the employee engagement category of its annual global employee survey over 80.