How HSBC fights emissions through financing energy clients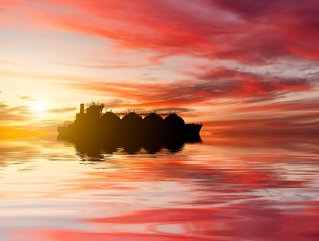 HSBC has pledged to reduce its financed emissions and support clients in making science-based transition strategies to reach net-zero emissions by 2050
UK-based banking giant HSBC has revealed plans to reduce its financed emissions in oil and gas as well as power and utilities by 2030, reiterating its view that cutting the greenhouse gas emissions from the two carbon-intensive sectors is crucial to make an effective transition to net-zero emissions by 2050.
HSBC has targeted a 34% reduction in absolute on-balance-sheet financed emissions by 2030. In 2019, on-balance-sheet financed oil and gas emissions totaled 35.8 million tonnes of carbon dioxide equivalent (Mt CO2e). This objective is the same as the percentage decrease indicated by the IEA in their scenario for global sector emissions to 2030 from a 2019 baseline.
Meanwhile, the bank's projected on-balance-sheet financed emissions for the power/utilities sector is 0.14 million tonnes of carbon dioxide equivalent per terawatt hour ('Mt CO2e/TWh') - meaning a 75% reduction from its 2019 baseline. This objective includes emissions from upstream industries such as electricity generation, as well as emissions from Scopes 1 and 2.
HSBC says the banking industry is an exception to the "absolute rule", at least in the short term. It cites recent studies, notably the International Energy Agency's (IEA) Net Zero 2050 report, which emphasises the critical role of electrification in transportation, industry, and buildings in driving the emissions reductions required for a net-zero future.
HSBC also says electrification-enabling innovation, such as electric vehicles, will boost rising electricity needs in the coming decades. The IEA forecasts that demand will more than double between 2020 and 2050.
Absolute emissions will decouple and begin to fall when the grid's energy mix improves. However, this will take a while. In the short term, HSBC said an intensified target would enable it to recognize the vital need for electrification to go together with decarbonisation through increased clean energy and energy efficiency.
Criticism for HSBC coming in from green organisations
Despite its ambitious and seemingly innovative measures, several organisations have been eager to criticise HSBC's approach, saying significant gaps exist.
Market Forces has highlighted that HSBC's aim is not applicable to bond underwriting and is centred on upstream integrated and varied energy corporations, implying that midstream and downstream firms could have no viable plans to cut emissions while still receiving HSBC's support.
The organisation has also said that HSBC should not have postponed decisions on coal emissions reduction standards. In December 2021, the international bank released its first official thermal coal financing exit policy, as it works to terminate coal financing in OECD countries by 2030 and in all other countries by 2040. That policy was also heavily criticized.
Another component of the commitments that Market Forces objects to is the lack of additional measures to limit or eliminate financing for energy corporations considering new and expanded oil and gas projects.
According to the IEA's net-zero by 2050 scenario, all new oil and gas capacity should be suspended promptly to give the world a much better shot at keeping warming below 1.5°C. In light of this, dozens of the world's top banks are under pressure to alter their exclusion policies.