Shell sustainable business strategy leads to an acquisition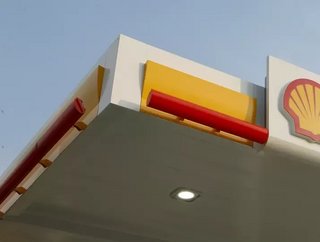 In line with the company's net-zero strategy, Shell will acquire Savion to leverage its capabilities in solar power and energy storage
The demand for net-zero emissions left companies like Royal Dutch Shell in a difficult situation, but they have spent a lot of time and energy developing their strategies for sustainable business in an industry that would have once seen this as an almost impossible task. So, how does a company like Shell remain at the forefront of the energy sector while also decarbonising its operations? 
'Powering Progress is Shell's answer to net-zero
As an organisation that has historically provided an emissions-intensive product, Shell has undergone significant transformation to become more sustainable. The Powering Progress initiative is Shell's answer to this as it strives to meet the net-zero target while supporting its customers, in various industries, to do the same. The initiative outlines some of the core values of the business, such as honesty, integrity, respect for people and nature, and a focus on safety. 
Decarbonisation means decommissioning
With ties to the oil and gas industries, two pollutant forms of energy that have been utilised for millennia, Shell has pre-empted the decommissioning of some of its projects. As can be seen in many organisations, the primary method of choice for reaching net-zero is the adoption of renewable energy. 
Shell New Energies US is a subsidiary of Shell and a result of the demand for the energy transition. The business has signed an agreement to buy a large US-based utility-scale solar and energy storage developer, Savion, to drastically increase its portfolio of solar energy applications. According to Shell's Integrated Gas and Renewables & Energy Solutions Director, Wael Sawan, 'Savion's significant asset pipeline, highly experienced team, and proven success as a renewable energy project developer make it a compelling fit for Shell's growing integrated power business. [...] As one of the fastest-growing, lowest-cost renewable energy sources, solar power is a critical element of our renewables portfolio as we accelerate our drive to net-zero'.
Shell acquires an energy and storage specialist 
Savion is a specialist organisation in the areas of solar power generation and energy storage facilities, which currently has projects underway that amount to more than 18 gigawatts of energy. The clients for these projects are in various sectors, including utilities and major industrial businesses. 
The acquisition is a further step for the company as it continues to develop its offerings to achieve net-zero emissions by the 2050 target. The intention is for Shell to supply more than 560 terawatt-hours of energy to customers across the globe, which is double the amount of electricity that it currently provides. 

For more sustainability insights, check out the latest issue of Sustainability Magazine.