The Science Based Target initiative: a business framework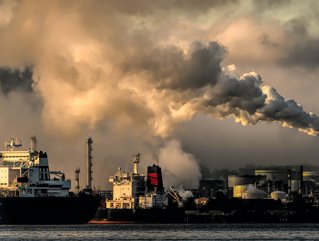 The Science Based Targets initiative aims to help the world limit global warming to 1.5°C and reach carbon neutrality by providing real, measurable goals
The Science Based Targets initiative (SBTi) is a collaborative effort between CDP, the United Nations Global Compact, World Resources Institute (WRI) and the World Wide Fund for Nature (WWF).
The SBTi call to action also forms one of the We Mean Business Coalition commitments.
The SBTis are a set of guidelines for companies and financial institutions to help them reduce greenhouse gas (GHG) emissions. The initiative defines science-based targets as those that can help the world achieve the Paris Agreement goal of limiting global warming to below 2°C above pre-industrial levels and pursuing efforts to limit warming to 1.5°C.
The SBTi helps achieve the targets by:
"Defining and promoting best practices in science-based target setting."
Providing technical assistance and expert resources to companies and financial institutions that set science-based targets in line with the latest climate science.
Bringing together a team of experts to provide organisations with independent assessment and validation of targets.
Leading the Business Ambition for 1.5°C campaign, mobilising companies to set science-based targets in line with a 1.5°C future.
Current participants of the Science Based Targets initiative
As many as 2643 companies have participated in the initiative, comprising 1226 companies setting science-based targets and 1317 companies with commitments to limiting global warming to 1.5°C.
A comprehensive search portal for companies taking part can be found here.
Taking part by setting science-based targets to help fight climate change ensures future-proof growth, helps companies save money, provides regulation resilience, helps boost investor confidence, promotes innovation and competitiveness as well as attracts "increasingly-conscious consumers".
Companies and financial institutions can participate in the initiative by signing up to the Net-Zero Standard in addition to setting a target that aims to help limit global warming to 1.5°C and carbon neutrality. The companies who sign up to the Net-Zero standard are entitled to be recognised on the SBTi and UN Global Compact websites "as having committed to the most ambitious science-based targets".