What new initiatives make cities more sustainable?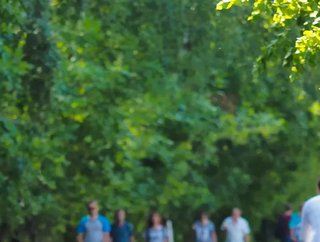 Cities across the globe are searching for ways to become more sustainable with varying initiatives for emissions reduction and limiting environment impact
The industry effects on the planet have been catastrophic and we are now witnessing the results of decades of industrial pollution. With such a large global population and multiple motives for eliminating carbon emissions, legislation plays a critical role in the switch to more renewable energy sources and reducing pollution in the built environment. 
According to UN-Habitat, a branch of the United Nations devoted to sharing sustainability knowledge and global emissions progress, cities consume almost 80% of the global energy sources while producing more than 60% of overall greenhouse gas emissions. All this activity takes place in areas totalling 2% of the entire surface of the planet. 
With more individuals veering towards a metropolitan lifestyle as infrastructure becomes more sophisticated and rural settlements are seemingly left behind, emissions reduction is critical for sustaining the lifestyle that modern individuals wish to live. This begs the question, how are cities going to achieve this? Have they already achieved this? 
Implementing the ULEZ initiative in London
In April 2019, Transport for London launched Ultra-Low Emissions Zones, which ensure that drivers and residents in areas of the city meet specific emissions standards. The aim of the scheme is to ensure better, cleaner air quality for the benefit of the residents and the planet. 
Since the implementation of the ULEZ, the use of the initiative has expanded massively over the past two years, with further zones created in London and are expanding into cities like Birmingham, Leeds, Nottingham, Manchester, Edinburgh and Glasgow. 
How is ULEZ enforced to reduce emissions? 
Ultimately, the zones incentivise commuters financially, by implementing a daily charge of £12.50 for those who travel on motorcycles or in cars and vans up to 3.5 tonnes. Failure to pay these charges will result in a £160 fine. The overall incentive is to find alternative transport to avoid increasing motoring costs in these areas. 
ULEZ will encourage people to use more public transport and if it is necessary for them to drive, switch to greener modes of transport like electric cars or motorcycles. With many electric vehicles on the market, there are multiple options available to choose from. Volvo has two branches in Gatwick and Guildford, which offer vehicles that are suitable for travelling in lower emission zones. 
Emissions initiatives across the globe
Besides transportation, there are other ways to reduce impacts on the environment in major cities. Some of these were outlined in the Top 10 eco-cities leading sustainable commerce in the September 2021 issue of Sustainability Magazine. But many initiatives can be applied, including green-roofing, which can be seen in areas of the United States like Washington DC, Chicago, Philadelphia and New York. Many cities across the globe are implementing e-mobility solutions, particularly in Europe where TIER Mobility e-scooters and other solutions can be found. The Norwegian city of Oslo is also working towards a more sustainable future as it aims to house the first energy-positive airport city. Leveraging green technologies, the Oslo Airport City (OAC) will utilise electric transport with most places within walking distance. 
• Join global business leaders and sustainability experts taking meaningful action at Sustainability LIVE, held at Tobacco Dock, London, 23-24 February 2022. Register to attend today! Click here to learn more.