eEnergy CEO discusses Energy Efficiency-as-a-Service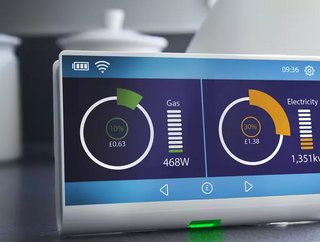 Harvey Sinclair, Chief Executive Officer at eEnergy, explains the benefits of its EEaaS platform and how it can save customers money
Subscription-based services are not only convenient for customers, they can be applied to various different industries. eEnergy is leveraging the subscription model with its "Energy Efficiency-as-a-Service" (EEaaS) platform.
The eEnergy Group is an established EEaaS business, which is committed to helping businesses and schools switch to LED lighting for a fixed monthly service fee, allowing them to save money by avoiding upfront costs.
To find out more about the company and how subscription services are working for eEnergy, we spoke to Harvey Sinclair, Chief Executive Officer of eEnergy about the solution.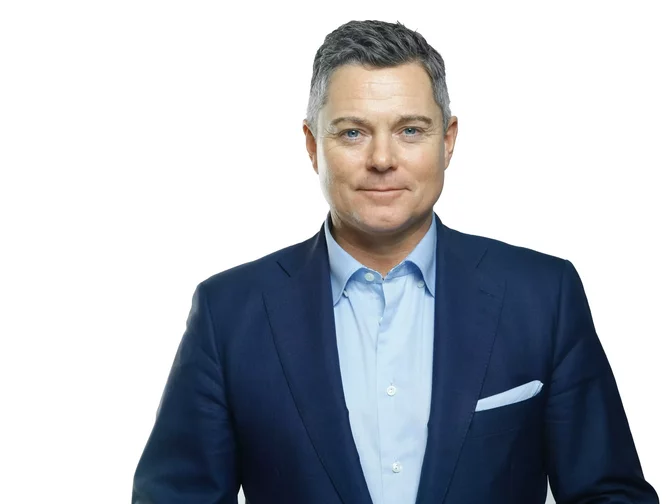 Tell us about your journey to CEO of eEnergy?
"I started to invest in a number of technology businesses, one of which was a British LED lighting manufacturer. In 2012, after looking at where I thought emerging technologies were coming from and off the back of the investment I made into the LED lighting manufacturing business, I saw that the bigger opportunity was to create a solution for companies that wanted to save energy, through either lighting or other technologies, but didn't want to have to have the investment risk or indeed the ownership risk. And so I deployed a strategy, which now has the energy to transition customers into LED lighting with the launch of eLight and that was where I started the journey for this particular business. It's really grown beyond those initial principles that going green should be profitable for businesses and it doesn't require your own capital and that businesses should focus on what they're good at."
What is the company's current focus? 
"So it's an integrated energy services company focused on driving companies or organisations to net-zero through energy efficiency measures wrapped up as a service. So in simple terms, it means that we identify where companies are wasting their energy, what measures are necessary to reduce that waste and wrap it up into a share of savings or subscription model solution so that they are using the savings that they get from the technology that we deliver to them to pay the fee that we charge, and they always make surplus savings. So, they're always releasing surplus cash, by utilising our business model and our core technology, which has always been lighting, but we are growing rapidly into smart metering, solar and EV. All of the technologies that we're deploying to companies to reduce energy wastage become independent with their own energy creation that is all linked as a service type model."
Can you tell us about your journey with some of your customers? 
"Schools make up a really big market for us. There are 27,000 schools in the UK and 80% of them — upwards of 20,000 schools — have not transitioned to either LED lighting or energy efficiency, heating or energy efficiency control. So, this is a very large, addressable market. They're untapped from a commercial perspective and they are clearly starved of capital and generally they are quite old Victorian buildings, therefore, it is an ideal marketplace as is the public sector."
"We'll identify what the savings are and, off the back of that, we will sign a simple engagement contract, which allows us to deploy the funds necessary to execute on the strategy. A month after the installation, for example, that lighting has been installed, they start paying us a monthly service fee, and that typically takes anywhere between four weeks to four months." 
Why is now the time for sustainability and can you explain what the subscription economy is?
"So software as a service has, over the last 20 years, completely transformed what we all now take for granted, which is access to technology services or technology products in ways that perhaps might have previously come at high costs are now accessed through, licence fees, service fees, monthly subscription fees. So, I think that's what we're talking about here, the ability to access a service or product or a mixture of technology and service rather than owning it. You're subscribing to the service to the app rather than paying for the ownership that you might have needed previously."
"I think any capital intensive investment that delivers long-term value should lend itself to a subscription. If I look at energy efficiency technologies, they deliver value immediately because of the energy savings they generate, they require significant investment, they come with risks in terms of choosing the right specification and maintaining that technology, therefore, you know those naturally lend themselves to that service through a subscription model. We as a human race are now more aware of our vulnerability to climate change and unless we address the world's energy wastage and the energy footprint that we have through the use of fossil fuels, we are never going to get to net-zero."
"Wastage is the number one priority. Something like 40% of energy generated is wasted unnecessarily. And the second is rising energy prices. It's not about what you're paying for your energy, it's how much energy you're consuming. So in a market where, you know, energy prices will continue to rise because of the macro drivers that exist and because of where we are right now, it is about reducing consumption. So reducing consumption means reducing energy wastage, becoming more efficient in your buildings."
For more sustainability content, check out the latest issue of Sustainability Magazine.