Jaguar partners Pramac in circular EV battery development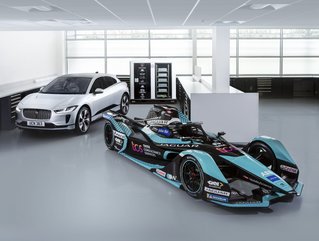 Jaguar Land Rover's EV batteries gain second lives as they are incorporated into Pramac's latest off-grid battery energy storage system for on-site work
A partnership between a global leader in the energy sector and an automotive manufacturer with a foothold in the electric vehicle (EV) market is an action that raises the stakes for alternative mobility and renewable energy. Jaguar Land Rover (JLR) has teamed up with Pramac to develop a portable, zero-emission energy storage unit that is powered by secondhand car batteries.

The Off-Grid Battery Energy Storage System (ESS) will leverage Pramac's technology—which has applications in construction, residential energy storage, material handling solutions, and even racing—and will be powered by second-life batteries taken from JLR's Jaguar I-Pace model.

A circular solution to battery energy storage
The partnership with Pramac marks the beginning of JLR's wider venture into a circular economy, which is an important part of its wider sustainability goal and commitment to net-zero emissions by 2039.
Danny Jones, Director of Pramac, says: "We have been privileged to work so closely with Jaguar Land Rover who is a hugely supportive partner in our journey to successfully build a robust product and a commercially viable business case using second-life EV modules. This brings a new element to the sustainability story as a manufacturer of energy-efficient and carbon-reducing technology. We look forward to continuing the journey with Jaguar Land Rover and providing innovative charging infrastructure solutions to support the electrification of their class-leading vehicles."
The high standard of engineering carried out by JLR allows it to safely and comfortably integrate its batteries into second-life applications like the off-grid unit developed by Pramac. Units like these have the potential to exceed 200 gigawatt-hours of renewable energy storage per year, which will encourage an increase in global value to more than US$30bn by 2030.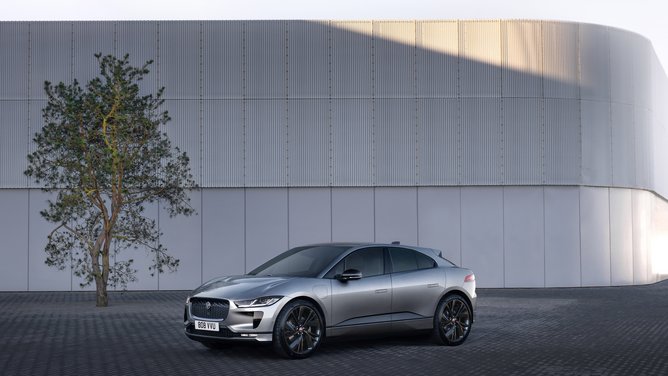 The battery designed by JLR for its I-Pace is more than capable of storing enough energy to power the EV with a total capacity of 125kilowatt-hours (kWh). To showcase the ability of the unit, it was used by Jaguar's TCS Racing team to prepare for the 2022 ABB FIA Formula E World Championship, and testing took place in the UK and Spain.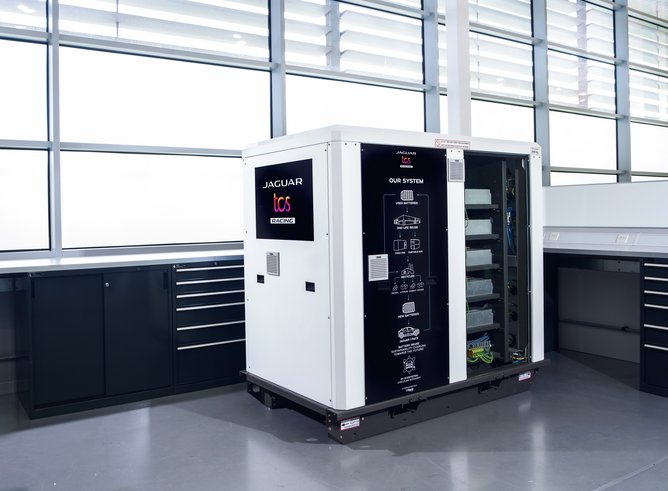 "This announcement is a great example of how we will collaborate with industry leaders to deliver our sustainable future and achieve a truly circular economy," says Andrew Whitworth, Battery Manager, Circular Economy Team at Jaguar Land Rover.
"We're delighted to be working with Pramac to use Jaguar I-PACE second-life batteries to provide portable zero-emissions power and supporting Jaguar TCS Racing this season was an excellent opportunity to demonstrate what these units are capable of."
Jaguar Land Rover is at the forefront of electric vehicle adoption
Partnered with Tata Motors, JLR's alternative vehicles can now be seen across all of its brands with the company introducing new models to its Jaguar, Land Rover, and Range Rover ranges.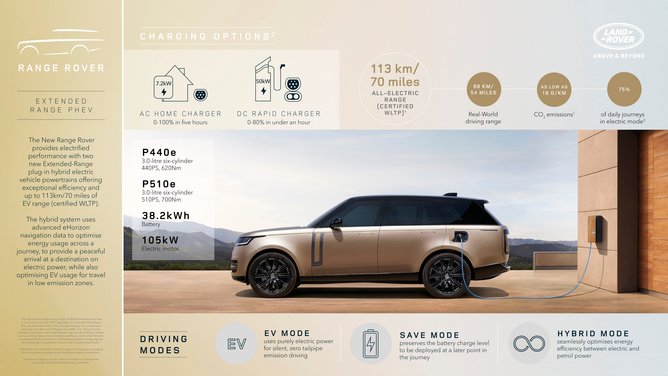 One of the company's major steps in the direction of sustainable automotive development was the appointment of François Dossa, Executive Director for Strategy & Sustainability at Jaguar Land Rover, in June 2021. Since then he has played a leading role in decarbonising the organisation, which he says will provide all-electric vehicles across its ranges by 2025.
"The transition to an electric future, with Jaguar becoming all-electric from 2025 and the first all-electric Land Rover model expected in 2024, is integral to our sustainability strategy through the development of a comprehensive EV ecosystem from batteries to charging," says Dossa. "This includes our effort to enable technical and business innovations for battery reuse for second-life applications. Our collaboration with Pramac is a proof point in such a direction, showing how it's possible to supply zero-emission power through the combination of renewables and second-life batteries. Through their testing at Valencia, the Jaguar TCS Racing team have shown how we can inspire the whole ecosystem to continue to explore synergies and validate viable solutions for clean energy."