SAP says EV adoption is pushing renewable energy development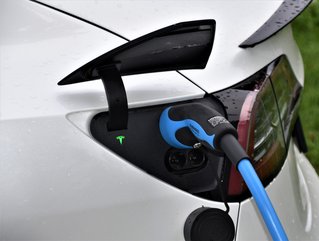 With research from the IEA, SAP's Brent Potts comments on global renewable energy adoption and trends in the EV sector that are facilitating the shift
The rise of energy prices is the result of various factors, the main one being the Russia-Ukraine War. As supplies have halted, the European Union is in roughly a 25% deficit in oil, which it would have usually sourced from Russia. A lack of oil means higher prices for heating homes, but also a shorter supply for powering vehicles.

Consumers seem to be responding to this by swapping out their traditional internal combustion engine vehicles (ICEs) for hybrid and battery-electric models due to the ramp up in prices across Europe. The International Energy Agency (IEA) data suggests that with the current cuts in fuel sourcing, end consumer prices are likely to rise further.

Electric vehicle (EV) adoption is one of two shifts that is taking place. According to SAP, the increasing number of EVs on the roads is having a positive impact on renewable energy as more companies develop non-carbon sources.
Out with combustion and in with renewable energy
The effects of the Ukraine war has further exacerbated the case for fossil fuels in the US as it strives for energy independence. Much like Europe, the US is experiencing a surge in EV sales and petroleum-based fuel prices have contributed massively to the spike in inflation.
Brent Potts, Senior Director of Global Marketing for Oil, Gas and Energy Industry at SAP, says "The shift from internal combustion-powered cars to hybrid and fully electric is one of the factors accelerating the sustainable energy transition from hydrocarbons to more renewable energy sources."
However, it does seem that EVs increased in popularity before the fact as last year they accounted for 6.2% of new vehicle purchases in the states, increasing by 2% compared to 2020. With fuel prices rising, EV registrations increase by 60% despite a shortfall in the overall automotive market.
China is home to the fastest-growing EV market in the world with sales up by 118% and now make up a 26% share of the market while European sales reached 22%.
The world needs renewable energy
World energy usage is changing and large organisations have the power to shift the agenda to increase renewable energy sourcing. According to the IEA, to really be in with a chance of reversing climate change, renewable energy must account for 95% of total consumption by 2026. A significant increase that requires input from the major energy providers.
As consumers get excited about EVs, there is more scope for the general public to change the way the world operates and catalyse the necessary shift from combustion to wind, solar, hydropower and other forms of sustainable energy. The main concern for commuters is vehicle charging, and, while the infrastructure must be available, so must the energy and the renewable energy providers will play a huge role in that.