ZincFive leverage nickel-zinc for sustainable energy storage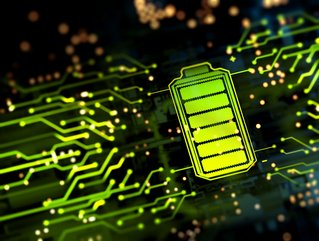 Steve Jennings at ZincFive spoke at Sustainability LIVE about the difficulties of battery energy storage and how ZincFive leverages sustainable components
Everyone has seen the changes in climate and the need for renewable energy solutions. Often overlooked is battery energy storage; a critical component of a sustainable society. At Sustainability LIVE, many of our speakers highlighted and repeated emphasising the concerns around the transition from fossil fuels, but Steve Jennings, Senior Vice President, Sales and Marketing at Zinc Five, joined us to talk about the future of energy.

ZincFive is responsible for innovation in clean energy technology, specifically the development of battery energy solutions. With 24 years of executive experience in the industry, including roles in the energy, communications, cleantech and semiconductor industries, Jennings spoke to Scott Birch, Chief Content Officer at BizClik Media Group, about these innovations.

Why does ZincFive innovate in the renewable energy storage space?
ZincFive specialises in nickel-zinc batteries for applications that require high power output over endurance. These products are already in use in industries to support intelligent transportation, data centres and edge computing, industrial applications, electrified transport, and the decarbonisation of energy solutions.
Jennings breaks down the advantages that other solutions like lithium-ion and lead-acid batteries had in the past and why ZincFive's solutions are more suitable in bridging the renewable energy gap in modern applications.
Innovation to create sustainable batteries
One of the issues highlighted by Jennings is the waste management protocol for current batteries and nickel-zinc forms can be used in various applications due to their lack of hazardous materials.
"There is more work to be done. Lots of folks on a government and industrial level are working on lithium battery recycling," says Jennings. "Today there is a lot of uncertainty and a lot of batteries are not being recycled."
"Due to the safety and the lack of hazardous materials in our nickel-zinc batteries, we have no transportation restrictions. These can be put on the road, in the air, and over the water."
To support his comments on the sustainability of nickel-zinc batteries, Jennings presents the details of a study that shows a 537% improvement in carbon emissions compared to lead-acid batteries used today. The lifecycle of nickel-zinc batteries shows more data on how sustainable they are as Jennings explains how ZincFive's innovations have gained a Climate Impact Score of 9.4 out of 10, while also supporting UN Sustainable Development Goals: Affordable and clean energy, industry innovation and infrastructure, responsible consumption and production, and climate action.

Catch up on Sustainability LIVE on-demand at our YouTube channel or take a look at Sustainability Magazine for more renewable energy content.