Supply Chain Sustainability
Can Allbirds become the first sustainable NASDAQ listing?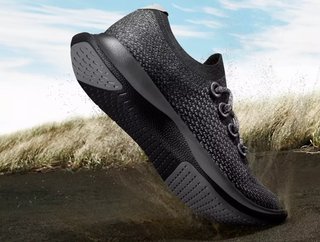 Allbirds, the wool footwear company is set to be listed on the NASDAQ stock exchange, making it the first sustainable entity to do so
With a particular focus on sustainability, Allbirds boasts a 'tight-knit' and transparent supply chain and prides itself on building relationships with the factories that produce its unique wool-based footwear products. Allbirds trades with a small number of suppliers from few areas of the world that are committed to upholding its Code of Conduct, which is the company's standards for honesty and transparency, mitigating discrimination and child labour, and compliance with regulations and published standards. 
Taking Sustainability to the NASDAQ 
Allbirds is said to be the creator of the woven footwear category and since its establishment in 2016, it has been valued at more than US$1bn, retaining its value for the past three years. The company is one of the first sustainable brands to be considered for a position on the NASDAQ stock exchange, but it's not a simple process. 
While the company is committed to 'in house' audits, it will undergo a third-party assessment to confirm its environmental, social and governance (ESG) criteria fits the bill. Enduring this process could potentially see Allbirds as the first-ever 'sustainable public equity offering' (SPO), which is expected to receive more attention from millennial and gen z investors. 
Imminent Risk from Larger Retailers
Although its market-leading woven shoes have influenced the next generation of stylish footwear—with over half of its shoe sales coming from repeat custom, larger retailers have proven threats to the business. The likes of Amazon has introduced a cheap 'knock-off' pair of woven shoes, under-cutting the Allbirds signature shoe price of US$95 by more than 50%. Up to this point, the company had sold around 98% of its shoes at full price. 
According to Joey Zwillinger, Chief Executive Officer at Allbirds, sales figures have reduced between US$10mn to US$15mn per month, as a result of Amazon's new product. 'There's real damage when big retailers steal intellectual property from little brands, treating us like their R&D department', says Zwillinger. 
While the e-commerce sales channel is the most effective for the business, it has opened 27 stores in the past two months and the capital raised by its SPO will provide working capital for its expansion. 
For more sustainability insights, check out the latest issue of Sustainability Magazine!