Supply Chain Sustainability
HeidelbergCement Decarbonises its Factory in Sweden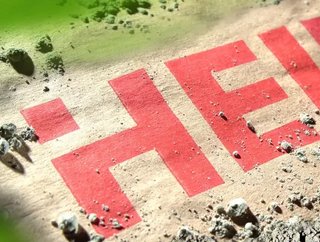 HeidelbergCement is implementing upgrades to its factory in Sweden, which is currently the second-largest emissions producer in the country
HeidelbergCement is taking big steps to eliminate carbon emissions in its cement production, beginning with one of its plants in Sweden. The company has plans to upgrade the facility at Slite on the Swedish island of Gotland, which is operated by Heidelberg's subsidiary company Cementa.
Sustainable Practices Benefit Sweden
HeidelbergCement is making use of all opportunities to carry out responsible business practices that are consistent with its net-zero strategy. The company's most recent sustainability report discusses its goals and ambitions for a net-zero future. The report states the company has plans to accomplish a 30% reduction in carbon emissions by 2025 - in relation to its figures from 1990. As of 2020, the company is also committed to the goal of maintaining an overall temperature increase of no more than 2°.
The plant is currently the second-largest source of greenhouse emissions in the country, responsible for around 3% of the overall carbon emissions. With a carbon emissions percentage of around 8%, global cement production contributes significantly to the level of CO2 released into the atmosphere. 
Capturing Millions of CO2 Emissions
The proposed plans to upgrade the factory in Slite will provide the company with a suitable operational set-up for managing its emissions output effectively. The company has not yet decided on the technology that it will use to capture carbon emissions. Nevertheless, it aims to capture around 1.8 million tonnes of CO2 per year. 
"There are many potential technology providers in this area to be assessed," says Per Brevik, Director of Alternative Fuels at HeidelbergCement. "Most probably we will go for amine technology [...], among available technologies, the amine is the most mature and proven." Once the CO2 is captured by the amine chemical compound, it will be buried under the North Sea in cavities that were originally created for the extraction of fossil fuels - also known as carbon capture and storage (CCS). "In a way, you can say 'CO2 is coming home' since [it will be stored] in the same layers as oil and gas were before they were taken out," says Brevik.
Brevik has also expressed that the project can become carbon-negative by utilising biomass as one of its energy sources. "Since at Slite we will capture all the CO2, we will also capture the CO2 from the biomass, which is not counted when you calculate the emissions from the industry," says Brevik. "We then capture more CO2 than we emit from the production."