Supply Chain Sustainability
How is Nestlé making coffee farming more sustainable?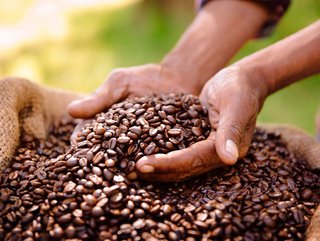 Nestlé has outlined its new plan to help accelerate its work to help tackle climate change and address economic challenges
Nescafé, Nestlé's largest coffee brand, has outlined the Nescafé Plan 2030 to help make coffee farming more sustainable.
The key areas targeted by the project include Brazil, Vietnam, Mexico, Colombia, Côte d'Ivoire, Indonesia and Honduras where 90% of the brand's coffee is sourced.
Investing over £800mn into the project by 2030, it looks to improve soil health and fertility, as well as protect water resources and biodiversity.
To do this, Nescafé will provide farmers with training, technical assistance and high-yielding coffee plantlets so that they are able to transition to using practices such as planting cover crops to help protect soil, using organic fertilisers, increasing agroforestry and intercropping and pruning existing coffee trees.
"Climate change is putting coffee-growing areas under pressure. Building on 10 years' experience of the Nescafé Plan, we're accelerating our work to help tackle climate change and address social and economic challenges in the Nescafé value chains," says David Rennie, Head of Nestlé Coffee Brands.
Having already achieved 100% responsibly sourced coffee in the UK and Ireland, Nescafé now aims to achieve this further afield and ensure 20% of its coffee is sourced from regenerative agricultural methods by 2025 and 50% by 2030.
Creating more sustainable packaging
Nestle Confectionary has recently announced that it is transitioning the packaging of its popular KitKat and Quality Street treats across the United Kingdom to more sustainable materials.
Following in the footsteps of Smarties, which introduced recyclable paper packaging for all its confectionery products globally in 2021, Quality Street is the second Nestlé confectionery brand to make the move to paper.
KitKat will introduce wrappers made with 80% recycled plastic, which the company says can be recycled at more than 5,000 supermarkets across the UK and placed in household recycling in the Republic of Ireland. The rollout will begin this month on the KitKat products before being extended across the entire range by 2024.
Nestlé UK & Ireland has been working to improve the sustainability of its confectionery operations and supply chain for well over a decade. The business has sourced 100% certified sustainable cocoa for all its chocolate and biscuits since the end of 2015 and is aiming to halve the carbon footprint of its local fresh milk supply by 2026.