Supply Chain Sustainability
Ivalua researches the adoption of sustainability measurement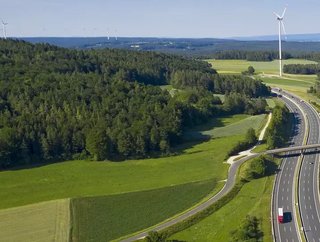 Ivalua commissions research on the adoption of sustainability measurement and highlights the importance of digital tools in supply chain transparency
While the discussions around sustainability are important, there will be no changes without action. Collaborative action is important if the world is going to tackle the issue of climate change, but it seems many organisations are yet to prioritise sustainability in their supply chains. Research has been provided by Coleman Parkes—commissioned by the global spend management cloud provider, Ivalua—to highlight the extent of green initiatives in supply chains, which shows there is still a lot of work to be done to encourage teams to focus on sustainability. 
The research incorporates responses from suppliers in the UK, France, Germany and Switzerland, and shows the level of sustainability adoption across the industry. There is a very small percentage of organisations that carry out routine measurements against their environmental criteria. Around 22% of these organisations measure their air pollution, 21% calculate their contributions to water pollution, and 20% can account for their association with deforestation. 
As such an imminent threat, spurred on by COP26, climate change action is required from many more organisations to meet the ambitious climate goals, but for this to happen, businesses must adopt strategies that account for their sustainability contributions—currently no more than a quarter of supply chains are doing so. 
Alex Saric, Smart Procurement Expert at Ivalua, says, 'With sustainability dominating government and public agendas, more organisations are pledging to meet net-zero targets. However, words are not enough. Firms need to act, ensuring environmental efforts extend beyond their own four walls to cut carbon emissions and avoid greenwashing'.
'For most organisations, emissions from their supply chain are several times greater than their own direct emissions. This means it's critical they work with immediate and sub-tier suppliers to drive improvements in environmental practices'.
It's not to say that organisations aren't capable of managing their sustainability contributions, however, many of them have said that they are not equipped to carry out this task. Around 69% of respondents believe that these processes should be much simpler for businesses to adopt sustainability tracking. Just over a third of leaders said that the correct digital tools would help manage communications with suppliers through improved data sharing. 
'Suppliers have a vital role to play in reducing environmental impact, but organisations have a responsibility to give them the right tools to boost green initiatives. This means regularly communicating with suppliers, assessing their efforts, and providing them with flexibility to offer innovative solutions', Saric says. 
'By taking a smarter approach to procurement, organisations can facilitate collaboration and access actionable insights to drive continuous improvement and help hit CO2 goals. There is also a real business imperative tied to hitting sustainability targets. Environmentally conscious organisations can build their brand reputation, increase sales, and gain the edge over less-green competitors'.
To download the Ivalua 2021 Supplier Relationships Report, Extending sustainability to the supply chain – how collaborating with suppliers can boost green initiatives, click here.
For more sustainability insights, check out the latest issue of Sustainability Magazine.