EcoVadis raises sustainability funds to further ESG ratings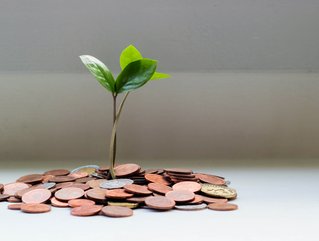 Frédéric Trinel, co-CEO of EcoVadis witnessed a successful global investment round leading the business to further developments in sustainability ratings
Businesses looking to confirm their sustainability credentials will do so with data and analysis of all facets of environmental, social and governance (ESG). Specialist insight into this data is what EcoVadis obtains as a leading provider of sustainability ratings.
In its efforts to provide further sustainability insights to its clients, the company has received a significant amount of funding and it plans to put that money to action, encouraging businesses to assess their impact on the climate and other social areas.
EcoVadis holds businesses accountable for their ESG actions
As a leader in its field, EcoVadis' services are leveraged by leading organisations, including Amazon, Johnson & Johnson, Bridgestone and Unilever. The company's flagship sustainability rating has become an essential part of business growth as it has successfully influenced over 750 sustainable procurement programmes across the globe, benefiting more than 95,000 companies across 200 industries.
The announcement in June 2022 is to commemorate the company's success in raising US$500mn in funds to further its development of ESG solutions. The global investment marks the largest amount of equity raised by a SaaS company specialising in sustainability data. The funding round almost tripled the company's total capital raised, which is currently just over US$725mn.
Frédéric Trinel, co-Founder and co-CEO of EcoVadis, says the investment round provides not only great opportunities for industries, but also shows just how important ESG is to the global economy.
"This investment is validation of EcoVadis' model for scaling impact across global value chains, despite the pandemic, geopolitical or financial headwinds," says Trinel.
"We continue to experience record demand as more companies are empowered to integrate the planet and society into their business operations. We expect this investment to enable us to build on our traction to meet companies—including SMEs and private companies—at any stage of their sustainability journey, and collaboratively drive improvement in practices and impact at scale."
Encouraging faith in sustainability ratings
From one of the organisations leading the investment round, Rhea Hamilton, Managing Director at BeyondNetZero, believes that EcoVadis has the potential to be a true catalyst for global change.
"We invest in companies that have the potential to combat climate change at scale," says Hamilton.
"We believe EcoVadis has all the critical elements to make a global impact and a meaningful contribution to the net zero transition, including a high-quality business model, strong leadership, innovative technology and a bold vision for driving ESG-oriented transformations across supply chains and industries."
She continues. "We are excited to back EcoVadis as the company enters a new phase of growth and look forward to partnering with its management team as we aim to further accelerate the company's global expansion and climate impact."
Benoit Ficheur, Partner at Astorg—another firm leading the round, also commented.
"We have tracked EcoVadis for many years and have been impressed with its strong leadership position and track record of fast global growth," says Ficheur.
"Astorg has been the first private equity client of EcoVadis, using its services to assess and measure our portfolio companies' ESG performance and to raise sustainability-linked financing. This partnership has had a transformative impact across our portfolio, contributing to making Astorg one of the leaders in ESG and sustainability across the private equity world."