GfK provides research on consumer sustainability behaviour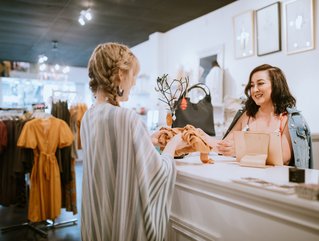 Presenting data around purchasing habits Lenneke Schils of GfK joined us at Sustainability LIVE to talk about consumer behaviour towards sustainability
The onset of COVID-19, according to consumers, influenced a shift in the way they spend their money. The number of individuals considering sustainability when buying goods is changing and Growth from Knowledge (GfK) provides valuable insight that can help retailers understand why circular economies are so important in the industry.

Lenneke Schils, Global Insights Director at GfK, presented some of the organisation's research around changing consumer sentiments that seem to be influenced the most by climate change, water pollution, and the use of plastic in packaging. As a result of these changes, the global market research firm expects to see an increase in eco-conscious and action to over 50% of the population by 2030.

In her keynote, Schils takes attendees through a variety of different sustainability metrics—measured alongside Kantar and Europanel—while focusing on five key areas: eco-action, packaging changes, the value action gap, deciding who will take the lead, and the benefits that businesses get from circularity.

Shifting mindsets raise sustainability incentives
The data provided by Schils, around the issues that have influenced consumer behavioural changes, highlights a general and gradual increase in the percentage of the population that are conscious of the environment and other factors, such as social and governance. According to GfK's research—comparing 2020 to 2021, consideration for climate change rose from 40% to 42%, consumers concerned about water pollution increased from 35% to 36%, and plastic packaging worries increased by 3% to 37%.
Following the data that Schils provides on brand recognition, it's evident that there are still many consumers that are unaware of any sustainability brands to which Schils says, "when we look at what kinds of brands they do recognise, you see lots in the areas of personal care and beauty."
"That category has an advantage that much of the focus has been on packaging."

• Join global business leaders and sustainability experts taking meaningful action at Sustainability LIVE EXPO, held at the Business Design Centre, London, 7-8 September 2022. Register to attend today! Click here to learn more.