Honda Sustainability Report: zero traffic fatalities by 2050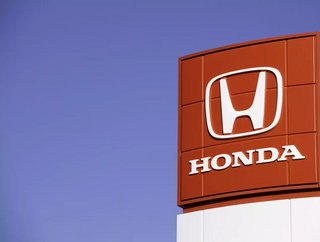 Honda has issued its sustainability report for 2021, covering its environmental initiatives and a 2050 target to achieve zero traffic collision fatalities
Japanese car manufacturer, Honda, has released its Sustainability Report 2021, where it summarises Honda's corporate activities, including:
The new management structure

New environmental and safety goals

The links between Honda's 2030 Vision and the Company's contributions towards the achievement of the United Nations' Sustainable Development Goals (SDGs).
Honda is headquartered in Tokyo, Japan and has a revenue of $14b.
Striving for zero environmental impact
Honda will continue to focus on carbon neutrality, clean energy and resource circulation.
The company will pursue research on material recycling, including more effective ways to reuse and recycle batteries, and take on the challenge of developing products made from 100% sustainable materials.
Hydrogen fuel cell takeover 
Hydrogen is expected to be widespread as a renewable energy source, and Honda has a history of researching, developing and commercializing fuel cell technologies.
Honda intends to reduce costs of fuel cell vehicles and use such systems for a wide range of applications, such as trucks.
Zero traffic collision deaths by 2050
Honda will aim for zero traffic collision fatalities involving Honda motorcycles and
automobiles globally by 2050.
"The major challenge we will face as we work toward this goal is how to eliminate
motorcycle collision fatalities in emerging countries", reads the report. "We have a social responsibility as the biggest manufacturer and seller of motorcycles in the world. In terms of expanding the range of our safety technologies, since many motorcycle collision fatalities involve automobiles, we will strive to apply our omnidirectional advanced driver-assistance system (ADAS) to all new automobile models we introduce in developed countries by 2030."
However, Honda argues that technological research will not be the only thing needed to achieve zero traffic collision fatalities. Infrastructure, educational activities and government policies can also support traffic safety.
Honda's new CEO hopes society will transition to coexist with the Earth
Honda's President and Global CEO, Toshihiro Mibe, began the position in April 2021 and he is proud of Honda's recent developments. 
"Since its founding in 1948, Honda has continuously worked to provide value to help people and create a better society through our technologies, ideas and designs", said Mibe. "The starting point of such efforts is our desire to "help people and society" and "expand the potential of people's lives." The underlying basis of these efforts is the concept of "Respect for the Individual," which constitutes Honda's Fundamental Beliefs. Honda always puts people at the center of its thinking and our belief in the potential of people."
The worldwide impact of Covid-19 has been recognised by Honda and Mibe, who believes that after the pandemic is over many will want to make the most of their lives, yet maintain a high level of safety. 
"We have reaffirmed the importance of cooperation and harmony as members of society and have become more conscious of making a contribution to society based on our own initiative. In particular, this concerns global environmental issues, and I believe that a transition toward a society where people are more conscious about coexisting with the Earth will occur at an accelerated speed. How people behave, solving global environmental issues and a return to people-focused values are important and of interest."