How toxic workers hurt corporate culture, employee wellbeing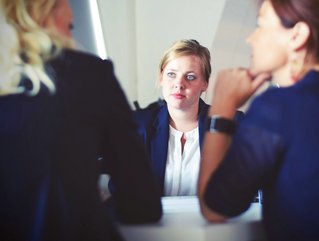 Employee wellbeing is central to a positive, productive, and sustainable corporate culture, so dealing with toxic employees is critical. Here's how to.
It has never been more important for companies to nurture employee wellbeing and protect their corporate culture from the effects of toxic employees. Sustainability is underpinned by happy and productive employees. Employee wellbeing can be undermined by just one.
Corporate culture is vital because it supports business objectives and generate a team ethos around reaching shared goals. It might not be obvious, but it is reflected in business hours, office setup, turnover, hiring decisions, and client satisfaction. More than anything, it is reflected in the behaviour and happiness of employees: employee wellbeing drives a successful corporate culture.
In the last decade, the corporate culture has not just come from the founders, management, and employees of a company. In our hyperconnected world, it is also now influenced by surrounding cultures and traditions, economic trends, international trade, company size, and products. This is one of the many benefits to diverse hiring practices, bringing in the perspectives that help us enjoy the world around us.
In 2015, The Harvard Business Review identified vision, values, practices guided by ethics, people, narrative, and place as the six important characteristics of successful corporate cultures. It's very hard to build a good corporate culture, but one toxic person is enough to destroy it.
The dangers of toxic employees
While it might sound like an exaggeration, an employee who acts against company ethics, underperforms, or simply exudes "negative vibes" can trigger a trickle effect of consequences.
A toxic employee can reduce the entire team's performance by 40%, makes good talent want to quit, influences others to become toxic, and according to this analysis from Fast Company, can lead to direct losses of US$50,000.
According to psychologist Roy Baumeister, negative feelings are far more powerful psychological triggers than positive ones. They have long-lasting effects and are more effective at provoking actions. The effect can be worse when the toxic individual is in a position of authority.
The first sign that your company hosts a toxic employee is when everybody engages less, resulting in loss of team spirit and a decrease in knowledge-sharing. Then, you'll see a notable loss of creativity as employees focus willingly or unwillingly on the office drama.
This unpleasant environment will inevitably affect your relationship with your clients as unhappy employees are most likely to take out their frustration and issues on them.
What to do when an employee brings toxicity to your workspace
Try to curb toxic behaviour before it gets out of hand by recognizing the signs. Intervene and impose disciplinary actions if necessary when you hear a report of negative tendencies. Employees who have to deal with a toxic co-worker are 46% more likely to be fired for misconduct themselves, resulting in the spread of toxic behaviours in your workspace.
Stop the spread of such toxicity once you recognise it, and do not make a public spectacle out of it - this can have long-term negative consequences.
Toxic situations often arise from the fact that employees feel like they are not being heard. Admitting a lack of two ways communication is a start. Try to start with face-to-face, one-on-one sessions to find out the core of the problem. Even when the complaint is eventually unsolvable, the feeling of being heard eases the tension.
Try to screen for toxicity in new employees, and try to nip it in the bud from the very start. Monitor for developing toxicity between employees through routine inspections and regular reviews.
You also need to be prepared to let go because sometimes a toxic person won't change even after confrontation, mentoring, and other disciplinary actions - no matter how talented they are.
It is not worth it to keep a toxic employee and you should not let your company fall into an organisational hostage situation.
Employee wellbeing trumps star power, talent, and individual performance. It is what will push your employees to deliver on ambitious goals, and what will protect your company in the hard times. Protect it as your would your bottom line - it amounts to the same thing.