Patagonia founder donates company to fight climate change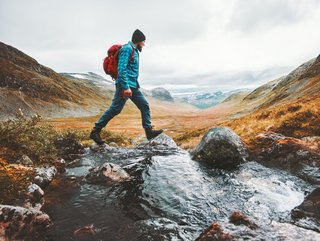 Yvon Chouinard, the billionaire owner of climate conscious Patagonia, is giving the entire company away to trusts and non profits to fight climate change
Outdoor clothing manufacturer Patagonia is well known for its commitment to sustainability, but it has now taken it even further by announcing plans to allocate all profits that are not reinvested back into the company to environmental causes.
The founder of Patagonia, Yvon Chouinard, has given away the company to an environmental trust and non-profit. It will still be an active producer of apparel, but all profits will go to the organisations to fight the climate crisis and pursue other environmental goals.
Founded in 1973, Patagonia's estimated revenue was US$1.5bn this year, Chouinard claimed that profits to be donated to climate causes will amount to around US$100mn a year, depending on the health of the company.
Using the company to change the way business is done
The company has created two new entities to hold its stock – the Patagonia Purpose Trust and the Holdfast Collective. The Trust will hold all of the voting stock of the company. Those overseeing the Trust will vote to ensure the company actions are aligned with its stated commitments on environmental and social impact.
The Collective will hold all of the non-voting stock. It is being created to funnel all profits raised by Patagonia that are not set to be re-invested in the business or its value chain into social and environmental projects. Priority themes, Patagonia has stated, include nature and biodiversity protection and restoration.
'Earth is now our only shareholder'
The Californian firm was already donating 1% of its annual profits to grassroots activists and committed to sustainable practices. Chouinard stated that the decision to go further, creating the Trust and Collective, was taken to frame Earth as the company's only shareholder. He also said it marked the company "going purpose" rather than "going public".
It is one of few companies that still offers customers a lifetime guarantee, repairing damaged items upon request. For clothes that are unrepairable, customers can return their items to be recycled into the making of new Patagonia products.
"If we have any hope of a thriving planet 50 years from now, it demands all of us doing all we can with the resources we have. As the business leader I never wanted to be, I am doing my part. Instead of extracting value from nature and transforming it into wealth, we are using the wealth Patagonia creates to protect the source," Chouinard said.