Why is NH Hotel Group the most sustainable in the industry?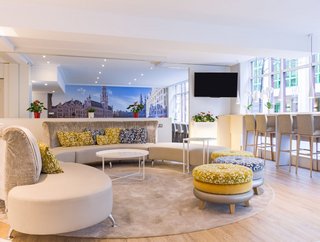 Recently, NH Hotel Group has been recognised for gender equality and its overall commitment to sustainability across its hotel network
While the industry recovers from the coronavirus pandemic, hotels, and the wider hospitality sector, are increasingly more concerned about sustainability now that customers are shifting their perceptions of travel. To make travel more suitable for both its clients and the environment, NH Hotel Group has begun actioning some of the key sustainability aspects of its hotels.
The Spanish multinational hotel chain, headquartered in Madrid, manages more than 350 hotels across 28 countries under various brands, including Anantara, NH Collection, nhow Hotels, Tivoli NH Hotels, Elewana Collection and Avani brands.
With such a large network of hotels to account for, the Group has been working on sustainability across its chain as it cares for its clients, the local communities and environments in which it operates, and the overall needs of the planet. Some of these acts include undergoing green certification to meet ISO14001 — relating to environmental management — and ISO50001 standards, which is a certification for sustainable accommodation, restaurants, meetings and events services.
By the end of 2020, the company achieved ISO14001 certification of 47.4% of its hotels in Germany, Spain, and Italy — applied to 100 of its hotels — and also met ISO50001 standards at 30 locations.
Recognition awarded to NH Hotel Group for sustainability commitment
In early 2022, NH Hotel Group was recognised by two separate entities for its sustainability credentials. S&P Global has awarded the company its third consecutive title as the most sustainable hotel chain — an initiative that analysed the economic, environmental and social actions of more than 7,500 companies, of which 42 reside in the hotel sector.
The company was previously noticed by Bloomberg in its Gender-Equality Index (GEI) 2022, which awarded the group based on its GEI score that was above the global threshold for the index. The score was based on five key factors: female leadership and talent, pay equality, inclusivity within the company, the integrity of sexual harassment policies, and pro-woman branding.
Diversity is one of its long-standing practices, which has been driven by its presence in various countries. With almost 12,000 employees, NH caters for individuals of 133 different nationalities, of which many work beyond their home countries. Also, women hold the majority in its workforce at 51%, occupying 44% of management roles.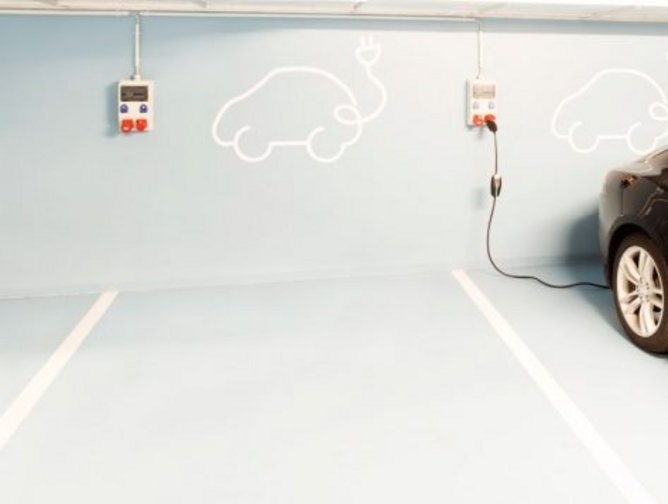 Moving forward with sustainable hotel operations
NH Hotel Group's sustainability strategy outlines further ways the company is looking to become more responsible. One aspect of its strategy it has already begun to implement is its green mobility initiative, providing guests with electric carsharing and bicycle hire. Since 2014, the chain has worked towards set sustainable mobility standards across its operations and has installed charging points at 48 of its hotels.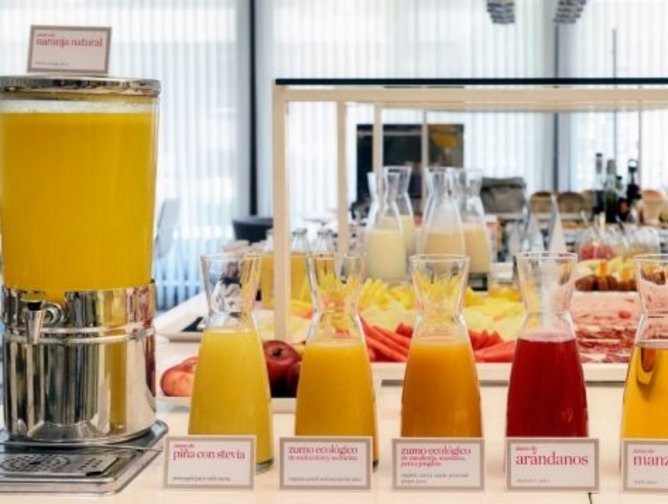 Sustainable sourcing of products
In all hotel settings, customers will receive various products and access to amenities, and NH Hotel Group wants to ensure that all products sourced for clients are as sustainable as possible. Sourcing sustainable food from local suppliers is all part of the service as the company cooks up innovative cuisine made from organic ingredients.
Where possible, the chain is encouraging the use of hotel grounds to encourage biodiversity that supplies fresh food for customers, by installing urban vegetable gardens at hotels where possible and creating homes for bees. Animal welfare also makes up a critical part of its strategy as it encourages more sustainable fishing practices and selects eggs from reputable suppliers that can prove they are from free-range hens.
• Join global business leaders and sustainability experts taking meaningful action at Sustainability LIVE, held at Tobacco Dock, London, 23-24 February 2022. Register to attend today! Click here to learn more.