Top 10: ESG Strategies from the World's Largest Companies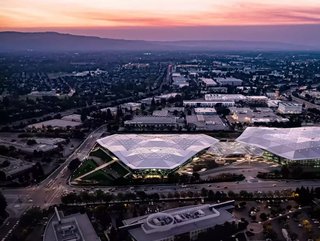 Top 10 ESG strategies from the world's largest companies
As more companies are embracing ESG strategies, we take a look at the top 10 businesses from around the world that are leading by example
ESG strategies enable businesses to navigate the shifting tides of sustainability. By integrating environmental considerations into their operations, companies can reduce their carbon footprint, conserve resources, and contribute to protecting the planet.
ESG goes beyond just "green" initiatives, extending to the realm of social responsibility, where businesses embrace DEI. By prioritising social impact, companies foster an inclusive work environment, attract top talent, and build strong relationships with stakeholders who seek partnerships with organisations that share their values.
Using datasets from Just Capital, we rounded up the top 10 ESG strategies from some of the world's largest companies leading the way to positive climate action.
CEO: Chuck Robbins
Cisco Systems Inc., commonly known as Cisco, has pledged its intentions to achieve net-zero emissions across all categories by 2040. Additionally, the tech giant established an interim objective to attain net-zero emissions for global Scope 1 and Scope 2 emissions by 2025.
In its Purpose report, Cisco emphasised several accomplishments related to ESG initiatives. Notably, the company has made substantial contributions – amounting to US$477m – for community programmes.
​​​​​​​
9: Verizon
CEO: Hans Vestberg
As one of the largest telecom providers in the US, Verizon has emerged as a leading company at the forefront of ESG initiatives. The company has announced its commitment to generating renewable energy equivalent to 50% of its annual electricity consumption by 2025, while taking significant steps to address e-waste.
Verizon's ESG strategy is built upon four pillars: governance, integration, engagement, and reporting. These pillars work together in a dynamic manner, providing a foundation for informed decision-making, genuine engagement, transparent communication and effective governance.
CEO: Jensen Huang
American multinational technology company NVIDIA Corporation is committed to acquiring or producing sufficient renewable energy to offset 100% of its worldwide electricity consumption. The company's H100 GPUs, built on the cutting-edge Hopper architecture, boast an impressive 26x energy efficiency advantage over CPUs based on inferencing benchmarks. Demonstrating its dedication to environmental sustainability, NVIDIA proudly claims to power the most efficient supercomputer listed on the Green500 ranking for November 2022.
7: Apple
According to Apple Inc's latest ESG report, the company has successfully avoided 23 million metric tonnes of emissions across all scopes. In its efforts to further reduce carbon emissions, Apple is actively pursuing environmentally-friendly designs – for instance, the transition to the Apple M1 chip in the 13-inch MacBook Pro has resulted in an 8% reduction in the product's carbon footprint. Approximately 20% of the materials used Apple's products are made from recycled content, and by 2030, the company aims to be carbon neutral.
6: PayPal
CEO: Dan Schulman
As part of its environmental sustainability efforts, PayPal has set a target to achieve net-zero emissions by 2040. The business also recognises that effective management of ESG risks and opportunities is integral to advancing its strategy and generating value for its stakeholders. The company's ESG strategy reflects its comprehensive approach to these issues across the organisation, categorised into four key dimensions: responsible business practices, social innovation, employees and culture, and environmental sustainability.
CEO: Brian Moynihan
The Bank of America has set a goal to achieve net-zero greenhouse gas emissions across its financing activities, operations, and supply chain prior to 2050. Through its Environmental Business Initiative, the bank aims to mobilise and deploy US$1tn by 2030 to expedite the transition towards a sustainable, low-carbon economy. Bank of America is also advancing the sustainability of its operations, having accomplished carbon neutrality and procured 100% renewable electricity in 2019, exceeding their targets a year ahead of schedule.
4: Salesforce
CEO: Marc Benioff
Salesforce's ESG initiatives revolve around creating a sustainable, low-carbon future with a carbon-neutral cloud, while striving to be a net-zero greenhouse gas emissions company and working towards achieving 100% renewable energy for global operations.
Salesforce also champions equality through initiatives focused on equal rights, pay, education and opportunity. The company's pioneering 1-1-1 integrated philanthropy model inspires other companies by leveraging equity, employee time, and products to make a positive impact on communities worldwide.
3: Microsoft
CEO: Satya Nadella
In 2020, Microsoft unveiled its sustainability commitments, outlining plans for fostering a more sustainable future. By 2030, Microsoft aims to achieve carbon negativity, removing more historical emissions than it has generated since its establishment in 1975.
The tech giant also strives to be water positive by 2030, replenishing more water than it has consumed. Additionally, Microsoft aims to achieve zero waste across their direct waste footprint by 2030, as well as actively working to protect and preserve ecosystems.
CEO: Patrick Gelsinger
Intel Corporation has committed to achieve net-zero GHG across its global operations by 2040, a remarkable feat in an industry known for its emissions. The manufacturing sector in the US alone contributes to approximately 23% of direct carbon emissions, making Intel's dedication to ESG goals even more noteworthy.
In 2021, Intel demonstrated its progress in energy conservation, saving around 486 million kilowatt hours of electricity compared to the baseline date. Additionally, the company successfully reduced its total GHG emissions by 2% from the previous year.
To further its energy-saving initiatives, Intel has allocated approximately US$300m for investments in energy conservation at its facilities, aiming to achieve a cumulative energy saving of 4bn/kWh.
Intel's dedication to ESG practices and its significant investments in energy conservation demonstrate its determination to combat climate change and contribute to a more sustainable future.
1: Alphabet
CEO: Sundar Pichai
Google's parent company, Alphabet, has dedicated the entire net proceeds from its US$5.75bn Sustainability Bond to support environmentally and socially-responsible projects.
In August 2020, Alphabet successfully issued the largest sustainability bond in history. The funds generated from this issuance have been used to finance both new and ongoing initiatives that address critical issues aligned with the company's mission and long-term value creation goals.
Google's sustainability strategy revolves around three key pillars, including accelerating the transition to carbon-free energy and a circular economy; empowering individuals and communities through technology; and creating positive impacts for the people and places where Google operates.
By actively focusing on these pillars, Alphabet and Google are committed to having a meaningful impact on global sustainability and promoting positive change for the benefit of society, its employees, and stakeholders.