All Formula 1 teams achieve FIA Environmental Accreditation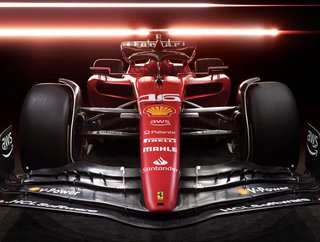 Ferrari is one of 10 Formula 1 teams that has gained FIA Three-Star Environmental Accreditation, Credit: Formula 1
All 10 Formula 1 teams have achieved the FIA Three-Star Environmental Accreditation – the highest level of sustainability recognition for the motorsport
Formula 1 has reached a milestone achievement with all 10 teams achieving FIA Three-Star Environmental Accreditation – the highest level of environmental sustainability recognition from the sport's governing body.
Additionally, as the sport continues its journey towards net zero by 2030, the FIA Formula One World Championship has also renewed its own Three-Star Environmental Accreditation.
"To have our whole Championship, as well as many of our partners and promoters, achieve this milestone is a significant moment and one which demonstrates the ongoing commitment from the whole F1 community to change to reach our sustainability goals," Stefano Domenicali, President & CEO at Formula 1 said. "There is of course a lot of work still to do, but we are committed to hitting our targets, continuing to innovate in a sustainable way, and setting a positive example to the motorsport community and beyond."
How is Formula 1 becoming more sustainable?
In 2011, The FIA Environmental Accreditation Programme was launched to enhance the motorsport's environmental performance.
The programme measures performance across 17 criteria, including supply chain management, energy use, transport planning, noise management and carbon emissions. Audits are completed by an independent qualified auditor, to ensure the accreditation process is fair and impartial.
Accreditation was first issued to the FIA Formula One World Championship in 2020, which has consequently encouraged others to pursue their own journey towards FIA Three-Star Environmental Accreditation, including Teams, Race Promoters and host circuits, to name a few.
"At the pinnacle of motorsport, it is vital that the FIA Formula One World Championship sets the highest standards for environmental sustainability, and this renewal of FIA Three-Star Environmental Accreditation recognises that the championship continues to prioritise and achieve best practice in reaching its goals," Felipe Calderón, President of the FIA Environment and Sustainability Commission comments.
"Within the F1 ecosystem, all ten teams now also hold this highest level of accreditation, together with a growing number of official suppliers, race promoters and circuits – this clearly shows that we are moving in the right direction, but we can and must all do more. This announcement is a great endorsement of the FIA Environmental Accreditation Programme that provides a framework for the motorsport community at every level to tackle the environmental issues that face us all, and I congratulate Formula 1 for its ongoing work and achievements on its path to become a net zero carbon organisation by 2030."
Steering the motorsport industry to sustainable goals
Alongside Formula 1's Global Partner, Pirelli, several race promoters and host circuits have been awarded the highest level of accreditation, including events in Spain, the UAE, Belgium, Italy, and Austria. Events in Singapore, Japan and the UK have also attained a level of accreditation.
"As we make strides to deliver on our Sustainability Strategy, environmental management systems play an important role," Ellen Jones, Head of ESG at Formula 1 comments. "From embedding continuous improvement across our processes through to engagement plans with our stakeholders, management systems help ensure that we are all delivering a more sustainable event and championship."