Bupa: Investing in nature for physical and mental wellbeing
By Glyn Richards, Director of Sustainability at Bupa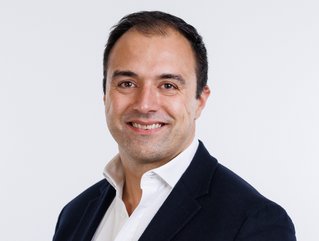 Glyn Richards, Director of Sustainability at Bupa. Credit | Bupa
Glyn Richards, Director of Sustainability at Bupa, explores the importance of natural, green space in cities for human physical and mental health
There has been growing momentum for biodiversity commitments since countries finalised the Global Biodiversity Framework at last year's COP15 event.
This milestone set out ambitious targets to address biodiversity loss and restore natural ecosystems around the world by 2030. At the same time, the World Economist Forum alongside McKinsey, have developed research papers on the role of nature-based climate solutions in addressing the climate crisis — their findings suggest that nature-based actions could provide one-third of the solutions needed to stay within the 1.5°C pathway.

June 2023 marks six months since COP15 and feels like an appropriate opportunity to both reflect on the intentions of the biodiversity framework and maintain the sense of collaboration and action that led to its development last December.
Achieving the targets is no small task and will require all businesses to play their part, working together to halt and reverse nature loss.
Environmental benefits to people and planet
There is evidence showing the benefits of nature to people's health, reinforcing the importance of restoring the health of our planet to benefit everyone who lives on it.
Findings from the University of Exeter show that exposure to green spaces can reduce the risk of conditions and diseases such as type II diabetes, cardiovascular disease, and stress.
At the same time, the World Health Organisation (WHO) has recommended that all people reside within 300m walking distance from green spaces to benefit their physical and mental wellbeing.
To improve both people's health and the health of our plant, we need to act now to reverse negative impacts on nature.
Embedding nature into sustainability strategies
We recognise that human health and the health of the planet are inextricably interlinked, from the way in which our health can be affected by our environment to the impact that the healthcare sector has on our environment and climate. That's why, at Bupa, creating healthier, greener spaces where people can thrive is a core pillar of our sustainability strategy.
A key goal for us in this space is that by 2025, we will be supporting one million people each year to improve their health through initiatives that help restore and regenerate nature.
This involves providing opportunities for people to enhance their physical and mental health through community-based environmental programmes. It also means developing and participating in impactful partnerships so we can bring clinical expertise to drive health benefits through protecting and regenerating natural ecosystems — something we're focused on this year.
Engaging employees and working with others
We're early in our journey and know that we don't have all the answers.
But we're committed to our goals, committed to working with others and looking at how we can invest in the environment as part of our broader sustainability approach.
The pandemic ignited an awareness of how being near to nature can improve wellbeing, as long walks outside became a crucial part of daily routines during lockdown. It also made it very clear that many people lack this access to green spaces, with recent research from Bupa UK showing that one in five (22%) people have to drive to their nearest green space.
To help address this issue across the regions in which Bupa operates, we're rolling out our Healthy Cities initiative to all our markets.
The initiative encourages employees and communities to come together to participate in various health challenges — and in doing so, people can unlock investment in the restoration of urban environments within cities, such as urban tree planting programmes among other initiatives.
We've learned that employees are a powerful force for change and individual actions within workforces can collectively have a big impact on sustainability ambitions.
Encouraging your people to care for the environment and play their part in protecting it can be positive for their health and wellbeing, as well as the health of the planet.
Last year Bupa participants in the Healthy Cities programme in Europe and Latin America took five billion steps (or active equivalent). Thanks to this commitment to healthier habits, we planted over 93,000 trees as part of reforestation projects, which included restoring areas damaged by fire.
Prioritising cities and reducing GHG emissions
There are different ways that businesses can integrate the regeneration of nature into their strategies — there isn't a 'one size fits all' approach.
For example, at Bupa, we're focusing on cities where we have a presence throughout the world.
We have prioritised cities as they are a major source of greenhouse gas emissions, and they're at the forefront of the physical health risks associated with climate change. They're also home to more than half of the world's population — a figure that is projected to rise to 68% by 2050, according to the United Nations.
Working with partners to amplify our impact in making cities healthier places to live is vital to our campaign and will be a critical next step for us.
Ultimately, whichever way businesses choose to take action, 2030 is fast approaching so we need to get serious now about investing in the regeneration of nature. There are certainly reasons to be optimistic about the change we need to achieve but the role of employees, partners and believers will all be key.
*************************************************
For more insights into Sustainability - check out the latest edition of Sustainability Magazine and be sure to follow us on LinkedIn & Twitter
Other magazines that may be of interest - EV Magazine | Energy Digital
Please also check out our upcoming event - Sustainability LIVE in London at the BDC on Sept 6/7th 2023
*********************************************
BizClik is a global provider of B2B digital media platforms that cover 'Executive Communities' for CEO's, CFO's, CMO's, Sustainability Leaders, Procurement & Supply Chain Leaders, Technology & AI Leaders, Cyber Leaders, FinTech & InsurTech Leaders as well as covering industries such as Manufacturing, Mining, Energy, EV, Construction, Healthcare + Food & Drink.
BizClik, based in London, Dubai & New York offers services such as Content Creation, Advertising & Sponsorship Solutions, Webinars & Events.