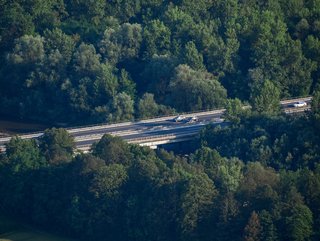 CSRD: The journey to a carbon-neutral Europe
ESG expectations rise as the EU introduces new reporting regulations. But how can companies prepare and how will businesses outside of Europe be impacted?
The expectation for companies to align their business with ESG factors is increasing at a rapid rate. Improving awareness of sustainability issues, and the impact that these can have on economic value, mean that companies are coming under rising pressure to tackle their negative impact on society and the environment and to demonstrate effective, regulatoy-compliant corporate leadership and practices.
In response, the European Union (EU) is bringing sustainability reporting in line with financial reporting, with the introduction of the Corporate Sustainability Reporting Directive (CSRD). Effective in 2024, the new regulations mean that companies operating in the European Economic Area (EAA) will need to be more detailed in their sustainability reporting. Covering issues such as environmental, governance factors, social and human rights, companies will be required to audit and disclose both the effect their business has on the world around it, as well as the impact of these concerns on their business.
Ultimately, more than 75% of businesses in the EEA will need to disclose their ESG performance. With more than 30 years of experience helping organisations globally deliver on their environmental commitments and sustain their compliance with international standards and regulatory requirements, Intelex knows how ESG can preserve lives, manage risks and protect the planet.
Charlie Knapp, Senior Product Marketing Manager at Intelex Technologies, explains: "We understand that the CSRD regulations will introduce significant changes for what companies will need to report, what data they will need, and what processes they are required to have in place. All of this can be seen as a daunting undertaking to implement and achieve, especially for those larger companies needing to meet the earlier deadline for when the reporting regulations come into place.
"We hear from many business leaders that their current sustainability reporting approaches won't take them where they need to go. Increasingly complex reporting needs, isolated information silos and laborious data transformations hinder timely insight sharing and proactive action."
The new ESG reporting rules
The European Commission has implemented the reporting directive to facilitate the achievement of the Green Deal targets and to define a common reporting framework for non-financial data. The directives aim to increase the quality of information and transparency about companies' environmental and social impact.
The new framework will see the rollout of the disclosure principle called 'double materiality' which requires companies to report on how sustainability issues impact their business and how their operations in turn affect people and the planet.
"These new regulations update previous corporate sustainability reporting under the 2014 Non-Financial Reporting Directive (NFRD)," Knapp explains. "The NFRD is a regulatory framework that mandates sizable public interest entities to report on their sustainability performance in 2018 – which some companies will already have been following.
"In being more ambitious than NFRD, with advanced rules that extend beyond the continent, CSRD regulations pitch Europe as a frontrunner in the reporting standards space – laying the foundation globally."
The impact of the new framework
Compared to 12,000 companies reporting under the NFRD, almost 50,000 companies are expected to be impacted by the CSRD, making up 75% of business in the EEA.
Requirements, timeframes and next steps
In addition to the NFRD reporting requirements, these companies will need to report on the following; sustainability strategy and business model; sustainability governance; materiality assessment of sustainability-related impacts, risks and opportunities; implementation measures; and performance metrics.
"The management report is required in a single electronic reporting format," Knapp explains. "It is expected that the Commission will require to digitally 'tag' the reported information, so it is machine readable and feeds into the European single access point envisaged in the Capital Markets Union Action Plan.
"Therefore, introducing a consolidated, robust and effective reporting framework through the use of purpose-built software solutions will help to address many issues surrounding conflicting standards, gaps in reporting and lack of comparability of sustainability data."
Regarding timeframes, the application of the CSRD will take place in five stages:
2024: Large businesses with over 500 employees or €150m (US$164) in EU turnover, having at least one branch in the EU, will need to start tracking the data needed for 2025 reporting
2025: Businesses already subject to the NFRD or CSRD will have to start reporting on the financial year 2024, and other companies will need to track for 2026 reporting if they have over 250 employees or €40m (US$43) turnover or €20m (US$21) in assets
2026: Large undertakings not currently subject to the NFRD will have to start reporting on the financial year 2025, and certain SMEs will need to track for 2027 reporting
2027: SMEs and small and non-complex credit institutions and captive insurance undertakings will have to start reporting for the financial year 2026
2029: Non-European companies that have branches or subsidiaries will have to start reporting
To ensure companies are well prepared, leaders should start acting as soon as possible to prepare for the new rules. "Firstly, take time to prepare your reporting well ahead of the new regulations coming into play," Knapp recommends. "It's also important to understand whether your company will fall under the new rules and what timescale you will be working towards.
"Business leaders then need to identify and understand what is currently being reported on, to then ensure the sustainability targets are robust and based on the correct methodology. Last but not least, key employees need to be trained on CSRD and measurement."
CSRD's impact on business outside of Europe
"The CSRD is an important part of delivering the European Green Deal – the journey to a carbon-neutral Europe," Knapp says. He explains that these new regulations will not only dramatically increase the number of EU businesses who are subject to mandatory ESG disclosures, but the CSRD will also impact non-EU companies that have substantial activity in the EU. As a result, in 2029, non-European and international companies that have branches or subsidiaries will have to start following suit with these reporting regulations.
Additionally, the CSRD aligns with other global initiatives such as the ISSB (International Sustainability Standards Board) and SEC (US Securities and Exchange Commission) which have different rules but common goals for sustainability reporting standards that will need to be considered.