DT Global launches business line to drive sustainability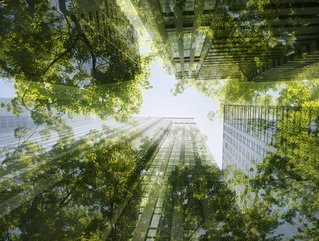 Credit: Getty Images
DT Global has launched a new business line, DT Global Commercial Advisory, to boost sustainability and social impact programmes for people and the planet
DT Global, a leading international development firm, has announced the official launch of DT Global Commercial Advisory, a new business line that supports companies to execute sustainability and social impact programmes that help people and the planet.
DT Global holds more than six decades of experience in international development and a track record of engagement with various industry sectors, positioning the business well to assist companies and organisations in navigating the evolving global landscape and driving purpose alongside profit.
Torge Gerlach, Chief Executive Officer of DT Global explains that since the business was founded, it has aimed to "execute technically excellent programmes" to improve the lives of hundreds of millions of people. He explains: "With the launch of DT Global Commercial Advisory, we help mission-aligned companies and organisations join in our quest to build a more just and equitable world.
"We recognise that the time to act is now – and that both public and private sector organisations across all sectors must work together to solve the issues facing people and the planet. DT Global has a foundational commitment to profit for purpose. In fact, it's how we are structured, being majority owned by a charitable trust. Our very structure reaffirms our commitment to transforming lives and testing and advancing new methodologies for development and program financing."
The "highest environmental, social and business impact"
Today's interconnected world presents significant challenges for companies and organisations across all industries – especially when it comes to achieving global impact, addressing climate change, and implementing sustainable ESG practices.
Neglecting to do so will result in adverse consequences for underprivileged and marginalised communities, underscoring the significance of collaborative efforts with local communities to develop sustainable programmes and projects that promote economic growth.
DT Global's new Commercial Advisory business line will leverage the business's strength as a profit-for-purpose international development firm, helping clients to drive their business and social impact through the guiding philosophy, Sustainable Execution.
"Sustainable Execution is about literally grounding our work in communities undergoing transformation," said Steven Baker, Director for DT Global Commercial Advisory. "Because we have people on the ground in these communities, we understand the local political, cultural, and social dynamics. We then work with companies, organisations, and local community members to co-create programmes and projects that will have the highest environmental, social and business impact."
To help companies determine whether their sustainability and social impact programmes are helping to drive operational excellence while presenting the best possible challenges, DT Global will soon release its Guide to Sustainable Execution.
The guide will showcase the importance of collecting high-quality data on community perceptions, attitudes, and socioeconomic conditions while highlighting the significance of cross-sectoral partnerships to solve global challenges.
About DT Global
DT Global works in partnership with communities, governments, and the private sector to deliver innovative solutions that transform lives. DT Global – launched in 2019 – is built on legacy companies AECOM International Development, Development Transformations, IMC Worldwide, and Cardno International Development.
With 2,500 staff and experts working in 93 countries, DT Global brings over 60 years of experience, relationships, and technical excellence to improve lives on behalf of our partners, clients and stakeholders.
Together, we aim to impact 500 million lives by 2045 positively. For more information about DT Global, please visit www.dt-global.com and follow us on LinkedIn, Facebook, Twitter, Instagram, and YouTube.