Supply Chain Sustainability
ESG developments show the need to enhance supply visibility
By Bindiya Vakil, CEO, Resilinc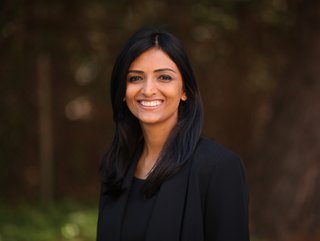 Resilinc CEO Bindiya Vakil
Resilinc CEO Bindiya Vakil discusses why it is necessary for businesses to enhance supply chain visibility in light of the threat of non-compliance
With the recent news that the EU's Deforestation Regulation (EUDR) was formally accepted by the Council of the EU on 16th May 2023, environmental, social and corporate governance (ESG) is once again at the forefront of the supply chain resiliency agenda. Whether it is unethical sourcing of products such as paper, pollution violations or even the unfortunate danger of forced labour, your company could be at risk of compliance issues which, in turn, could lead to serious supply disruptions. So in order to shore up supply chains, it is crucial for companies to build upon their credentials in ethicality and sustainability and meet their ESG obligations.
According to PwC's 2022 Global Investor Survey, ESG topics such as ensuring effective corporate governance, reducing greenhouse gas emissions and ensuring responsible supply chain practices have become top priorities for investors when considering which businesses to lend their support and resources to. For this reason, a positive and effective ESG strategy is not only crucial to maintaining supply but also to maintaining confidence in your business.
Maintaining compliance with suitable supply chain visibility
What's more, through accelerating sustainability, businesses can further enhance their supply chain visibility – allowing companies to minimise their ESG compliance risk in the process. In fact, for your company to be as sustainable as possible, you will need an accurate bird's eye view of your supply network to see where ESG violations could occur.
Within the US, data has recently been released relating to the enforcement of the Uyghur Forced Labor Prevention Act (UFLPA), revealing that 13% of shipments were detained by the US Customs and Border Protection (CBP) and denied entry into the US.
The data showed that China had the highest percentage (27%) of shipments that were denied entry. Furthermore, since the UFLPA went into effect in July 2022, shipments stopped by the CBP between Q3 2022 and Q2 2023 were collectively valued at US$1,024 million, underscoring the significance of the legislation's impact on supply chains. The top three most impacted industries were electronics, apparel (as well as footwear and textiles), and industrial and manufacturing materials.
In fact, the electronics industry alone accounted for 48% of all shipments stopped by the CBP. With supply chains across the manufacturing sector and beyond relying heavily on China, businesses must ensure they have suitable visibility over their supply chains to maintain compliance.
The growing need to assess, monitor and report supply chain sustainability
Similarly, the supply chains of businesses within the UK may also be impacted by the EUDR, with one manufacturer of toilet paper warning that it will have a huge impact on the toilet paper industry, as well as on the availability of supply. If toilet paper manufacturers cannot be sure that they source their trees sustainably, then the new EUDR may cause significant delays for retailers and consumers.
This is why the ability to assess, monitor and accurately report on supply chain sustainability and ethicality has become a sought-after capability, and why deep visibility into and tracking suppliers for sustainable and ethical business practices should be part of a company's CSR and/or ESG programme.
To be effective however, the process of finding out exactly who is in your supply chain and monitoring them must go beyond high-volume, tier-one suppliers. Considering 80% of supply chain disruptions originate with sub-tier suppliers, supply chain sustainability and ESG risk is a visibility and knowledge problem.
By using the latest AI, cloud and enterprise network technology, supply chains can be mapped and monitored with unmatched precision, giving businesses a head start in progress towards sustainable supply chains while also securing the progress already made by avoiding supply disruption.