France gets permission from EC to ban short haul flights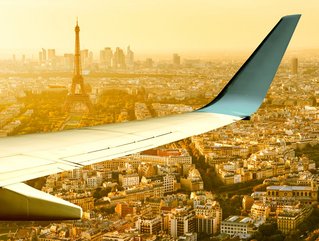 The move, which had been challenged by the airline industry, will see flights become illegal if there is a connecting train of under two-and-a-half hours
Fighting the scourge of aeroplane-borne CO2 emissions, France has come a step closer to banning short haul domestic flights altogether after the European Commission gave its stamp of approval on a measure to ban flights between cities if those cities are linked by a rail journey of under 2.5 hours.
The use of private jets for short journeys is also in the crosshairs of the new law.
These new regulations for flying are the result of the Climate Law which France passed in 2021 and were proposed by the country's Citizens' Convention on Climate, which is a group of citizens whose remit is to lessen carbon emissions.
When the internal flight ban was first announced, it was challenged by both the Union of French Airports as well as the Airports Council International's European branch. The challenge spurred the European Commission to look into the matter.
According to the European Air Services Regulation, a member state can "where there are serious environmental problems… limit or refuse the exercise of traffic rights, in particular where other modes of transport provide a satisfactory service."
The Commission signing off on France marks the first time the rule has been invoked, and the ban is due to remain in effect for three years until it is reassessed.
French Transport minister Clément Beaune lauded the move: "[This] is a major step forward in the policy of reducing greenhouse gas emissions… I am proud that France is a pioneer in this area."
Improved rail lines necessary
While it is admittedly progress, at first there will only be three routes affected: between Paris Orly and Nantes, Lyon and Bordeaux.
The new rules would have a farther reaching effect if the county's train lines improve. In this event, other flights on the chopping block include those between Paris Charles de Gaulle and Lyon and Rennes, as well as between Lyon and Marseilles.