How to move faster and with more certainty on Scope 3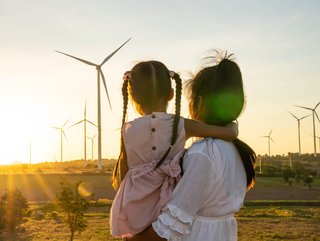 Credit: Getty Images
Simon Geale, Executive Vice President, Procurement at Proxima, discusses fear, opportunity and how to accelerate towards Scope 3
The Scope 3 Maturity Benchmark gives a unique insight into how a number of the world's most well-known companies are tackling Scope 3. But it's just another fanciful consulting benchmark, right? Wrong. So why should you take notice?
Over the course of 2022, I was struck by how many conversations I was having with businesses who were aware of the Scope 3 challenge, but not doing anything materially to address it.
For all the talk about the "vice" gripping businesses from customers, stakeholders, investors, regulators, etc., it was less crushing and more tickling (although a light but tightening squeeze is definitely in the cards for 2023).
This was causing enormous frustration amongst procurement and sustainability professionals who were desperate to do something material on Scope 3 but had their hands tied.
Prompting action with fear
Talk to any salesperson and they will tell you that nothing sells like fear, but the fear of Scope 3 wasn't being felt in the boardroom. The financial pressure wasn't being felt, and because the road to net zero was paved with uncertainty, the opportunity seemed distant and unclear. So why start now?
More often than not, big project plans on Scope 3 pitched in the boardroom are built with a big-picture mindset leaving logistical factors such as budget and resources to fall as an oversight.
But nothing prompts action quite simply like fear… Within Proxima, we thought a maturity model might help organisations break the challenge down into simple, bite-size steps and with enough volume, demonstrate to executives that the race was most definitely on. Fortunately, the same conversation was happening within The Scope 3 Peer Group, a collective of like-minded organisations collaborating to achieve faster progress on Scope 3.
And The Scope 3 Maturity Benchmark was born. The intent was to build a useful tool that could help participating organisations on a collective capability build. So, while it would benchmark things like budget and headcount, it would also anchor the maturity model in the collective reality of the Peer Group businesses transformation approach; what these organisations have done, are doing, and plan to do next.
We have seen organisations with combined revenues of over $1 trillion take part. But what is it telling us?
The key headline finding is a disconnect between what organisations are saying and the investment in the human and operating infrastructure required to deliver it. In most cases, it is stark and the task at hand is to catch up and close the gap.
Greater investment in the problem brings greater overall maturity, and there is quite some disparity between the haves and the have-nots. The top 25% of performers have proportionately twice as much budget and headcount as the remaining 75%.
The top performing dimensions were Organisational Target Setting and Executive Sponsorship, suggesting that organisations are leading with making and communicating net zero commitments. However, on 90% of responses, Procurement Strategy was lagging.
Industry Collaboration features strongly in the highest-performing organisations. There are some opportunities to come together to act faster and with more certainty on Scope 3. However, Supplier Collaboration and Supplier Management are low scorers, as are other more structural elements of procurement organisation, people, and process.
This last theme is important. Organisations can, and should, start now by taking the simple steps, and it doesn't take more than common sense to have a good feel for where emissions are likely to be greater and where quick changes can be made. They should also be working with peers to drive simplicity and meaningful demand for suppliers.
Nevertheless, at this point in time, investment needs to be made along with a more methodical capability build undertaken by looking at things like data and tech, supplier engagement, processes, talent, etc.
It's easy to look at the benchmark results and feel pessimistic; however, I think that the opposite is the right mindset. The relatively low scores against a maturity model clearly demonstrate a pathway to progress. Further, the fact that it's rooted in "real life" means that it demonstrates a real and achievable pathway to better help you move faster and with more certainty (and less cost) with support available from a collaborative group.
Now that the benchmark is open to all, the early signs are that it helps to solve that logic gap — what to do and how to do it in simple, understandable steps. And as for the fear? Well, nobody wants to be behind the competition, do they?