Supply Chain Sustainability
IBM: Leading the way in sustainability solutions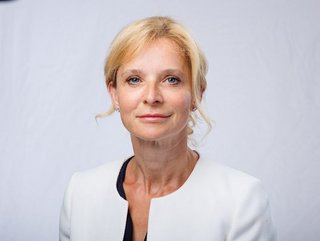 Elisabeth Goos, EMEA Leader in Sustainability Services at IBM Consulting
Elisabeth Goos, IBM's EMEA Leader in Sustainability, discusses the businesses pioneering journey towards net zero, while highlighting how others can improv
We're in the middle of a planetary crisis. Our futures, and the futures of generations to come, are at risk if we don't drastically change and implement immediate large-scale global action to radically reduce GHG emissions.
To do so, we need to not only achieve net zero but actually go beyond it, to net positive. For this, modernisation and innovation breakthroughs need to happen, and businesses and technology will play a vital role in driving action.
The American technology giant, IBM brings together all the necessary technology and services, regardless of where those solutions come from, to help clients solve the most pressing business problems – sustainability, is just one of them. IBM has been a leader in the sector for decades, having pledged to achieve net zero by 2030 to cement its commitment to a better future, and further our decades-long environmental work.
To do so, the firm aims to reduce greenhouse gas emissions to 65% by 2025 against the base year, 2010 and to procure 75% of the electricity that IBM consumes worldwide from renewable sources by 2025, and 90% by 2030. The business will also use feasible technologies, such as carbon capture (in or by 2030) to remove emissions in an amount which equals or exceeds the level of IBM's residual emissions.
Elisabeth Goos, EMEA Leader in Sustainability at IBM, discusses the various successes IBM has achieved, as well as how other businesses can follow suit.
IBM's pioneering work towards a sustainable future
From conservation and biodiversity to energy and water consumption, IBM has a large number of comprehensive programmes for enabling the company to reduce waste, while transitioning to net zero.
"During 2022, we implemented 519 energy conservation projects across more than 150 IBM locations globally, avoiding 71,000 MWh of energy consumption and 25,600 metric tonnes of CO₂ emissions, and saving US$9.5m," Goos says. "Our efforts included strategic adjustments to lighting levels, temperature and other building systems to avoid unnecessary energy consumption. Most of our data centres now also incorporate hot and cold aisle containment.
"In addition, we continue to execute projects aimed at enhancing the energy efficiency of both cooling and IT equipment, retrofitting lighting systems and optimising the operational efficiency of our building infrastructure and reducing water use, especially in water-stressed regions."
IBM also supports clients in their net zero journeys, for example, through the IBM Garage for Sustainability, which provides a fast track to sustainable action. Clients are given a full assessment of the relevant regulatory frameworks helping them to achieve a clear regulatory and data heatmap for the organisation, within a matter of weeks.
Technologies, such as AI and generative AI, play a critical role to help augment and enhance large volumes of data to drive faster insights. In fact, the Garage method has enabled enterprises to generate 10x more innovative ideas, with 67% faster speed to outcomes, and 102% ROI.
What's more, IBM constantly innovates to work closely with research teams and partners to increase the impact and scale of their solutions. For example, IBM and the Reef Company recently joined forces, signing a joint initiative agreement aimed at bolstering ocean conservation endeavours. The Reef Company is on a mission to build 2,500 engineered reefs, covering an average area of 50 km2 each, with a total investment of US$500bn. Together with IBM's support, the aim is to leverage data from the ocean and technology, to take the project to the next level.
It is therefore clear that IBM views technology as a critical enabler to achieving ESG and net zero goals – both internally and externally.
Goos explains: "Our end-to-end capabilities embed sustainability into an organisation's operations and culture across key practice areas: ESG reporting and finance, climate risk assessment and adaptation, decarbonisation and clean energy transition, responsible computing and green IT, and circular supply chains.
"We have solutions such as Envizi and Environmental Intelligence Suite (EIS) which increase transparency and reduce the cost, time and burden of reporting with a single system of record so clients can focus on delivering ESG strategic outcomes. They integrate and automate quality ESG data into daily workflows with speed, delivering true insights in a verifiable and auditable way."
Encouraging businesses to adopt and enforce net zero goals
To achieve net zero goals, businesses can take a number of different approaches, but Goos advises that the first step should be looking beyond reporting being a compliance and reporting requirement. Business leaders that can handle the data will be able to drive engagement, inspire innovation, improve operations and unify ecosystem partners around shared strategic goals.
For example, integrating emissions data into core operational or enterprise asset management systems can help leaders reduce the company's carbon footprint. "Sharing transparent insights with others can help organisations strengthen relationships as well," Goos says. "With the right data framework in place, companies can assess current sustainability and net zero goals, credibly estimate the ROI of sustainable initiatives, and manage compliance – even when reporting requirements shift. Having a clear line of sight into core operations is a lot more valuable than simply checking off compliance boxes."
Another vital aspect to achieving net zero is the collaboration with partners. In fact, more than half (60%) of leading organisations have successfully integrated their sustainability initiatives with their partner ecosystem, recognising the significance of ESG data within a platform-enabled loop. This circular approach serves as a solid foundation for ongoing performance enhancement and transformative outcomes.
And once again, technology plays a vital role in this journey. Leaders in the net zero charge are embracing the opportunities for scaling, accelerating, and augmenting ESG. Through comprehensive programmes, collaborations and technological advancements, IBM empowers both its clients and itself to reduce waste, enhance efficiency and drive transformative outcomes on the path to net zero.
By integrating sustainability into operations and culture, leveraging technologies and fostering collaboration with partners, businesses can make significant progress towards their net zero goals and contribute to a more sustainable and resilient future for all.