Supply Chain Sustainability
Deloitte acknowledges the new ISSB sustainability standards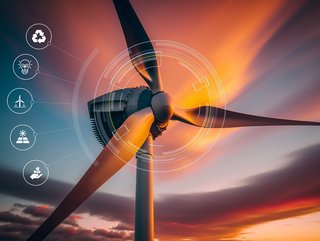 Deloitte recognises the achievement of the ISSB having released a late financial reporting standard
Veronica Poole and Kristen Sullivan from Deloitte comment on the ISSB's International Financial Reporting Standards (IFRS) for corporate sustainability
Often we hear many comments about sustainability reporting, how this works, and what businesses can do to improve their approach.

Recognised as the measure of environmental, social, and economic impacts of commercial actions, sustainability is what provokes visibility among businesses, which are all in the spotlight in one way or another. But, the business consulting firm Deloitte is delighted to share new standards that will likely pave the way for more substantial reporting of sustainability-related metrics to allow companies to achieve their goals responsibly.

The International Sustainability Standards Board (ISSB) has just released its International Financial Reporting Standards (IFRS) S1 and S2. This development marks a significant milestone in establishing a globally consistent and high-quality framework for sustainability information that caters to the requirements of capital markets.

Harmonising sustainability and business, and preventing a fragmented regulatory approach, necessitates the widespread adoption of the ISSB standards worldwide.

"By building on existing standards and frameworks, the ISSB has been able to make good progress," said Veronica Poole, Deloitte Global IFRS and Corporate Reporting leader.
"Its first standards set out the principles and overall requirements for disclosure of sustainability-related risks and opportunities and specific requirements for climate-related disclosures."
New standards for sustainability reporting regulation
While jurisdictions across the globe form their own regulations and standards regarding sustainability disclosure to align with their specific policy priorities, policymakers and regulators must prioritise the goal of establishing a uniform global foundation. Ensuring alignment and interoperability is crucial to avoid regulatory fragmentation.

Fragmentation can create obstacles to comparability, erode the usefulness of sustainability information in decision-making processes, and burden organisations with intricate and extensive compliance procedures. Such complications may divert resources and investments away from endeavours that support climate objectives and sustainable development. In light of this, Deloitte commends the commitments already made in various jurisdictions to adopt the ISSB standards, as well as the statements of support issued by the G7, G20, and the International Organization of Securities Commissions (IOSCO).

Kristen Sullivan, Global Audit & Assurance Sustainability and Climate Service leader, says: "capacity building in reporting is also key to ensuring standards achieve their objective.

"Companies will need to bring sustainability standards and reporting into their everyday vocabulary and skill set, and build their reporting capacity, including in relation to governance, controls and assurance. Deloitte is pleased to support the ISSB's Partnership Framework for Capacity Building, announced at COP27, the main purpose of which is to drive adoption of a global sustainability baseline that is truly inclusive in nature.

"Deloitte recognises the role it plays in audit and assurance to enhance the confidence of users of sustainability reporting. Deloitte is therefore encouraged by the progress the International Auditing and Assurance Standards Board is making to develop a sustainability assurance standard—ISSA 5000."