PepsiCo and Walmart to support regenerative agriculture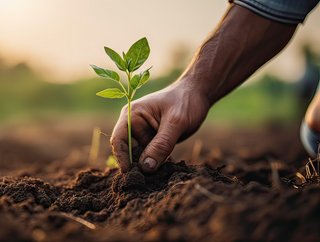 Walmart and PepsiCo have collaborated to support regenerative agriculture across more than 2 million acres of farmland Credit: Getty Images
PepsiCo and Walmart have announced a 7-year collaboration worth US$120mn to support farmers and regenerative agriculture practices in the US and Canada
American retailer Walmart and food and snack giant Pepsico have announced a collaboration to support farmers across the US and Canada to improve soil health and water quality.
Through the seven-year collaboration, the businesses will pursue US$120mn worth of investments, specifically helping farmers to establish and scale financial, agronomic and social programmes.
What's more, the collaboration will support the adoption of regenerative agriculture practices on more than 2 million acres of farmland, while also delivering approximately 4 million metric tonnes of greenhouse gas (GHG) emission reductions and removals by 2030. This is approximately equivalent to the amount of electricity needed to power 778,300 homes for one year.
"Successful sustainability starts and ends with trust," said Jim Andrew, Chief Sustainability Officer, of PepsiCo. "At PepsiCo, we work very hard to earn the trust of the farmer so they understand that we are investing in their legacy and they can hand their farm down to the next generation.
"Farmers know their business better than anyone else, and what we hear from them is that for regenerative agriculture to make business sense, three things need to happen. They need economic support, social and cultural support, and agronomic support. This strategic collaboration with Walmart will advance our shared goal to have farmers' backs as they transform farming in a way that benefits the planet and people."

How Walmart and Pepsico are working together to support regenerative agriculture practices
Both businesses share a passion for supporting farming communities – particularly in terms of lowering carbon emissions and improving soil and water health.
By working with Pepsico, Walmart is demonstrating its commitment to boosting the adoption of regenerative practices in line with its goal to protect, restore or more sustainably manage land.
Additionally, Pepsico has pledged ambitious climate goals as part of its pep+ initiative, which focuses on driving the adoption of regenerative agriculture practices across 7 million acres by 2030 while reducing its GHG emissions by more than 40% across the entire value chain. Pepsico is also striving to achieve net-zero emissions by 2040.
"This effort is a new model for PepsiCo, marking our first, large-scale strategic collaboration focused on sustainable agriculture with a retail partner," said Steven Williams, Chief Executive Officer, PepsiCo Foods North America.
"Farmers are critical to our business, and many of the brands our consumers know and love rely on ingredients that we source straight from the farm. By joining forces with Walmart, we'll be empowering farmers through education, upfront investment in outcomes, peer coaching, and cost-sharing – and hopefully inspiring others to join us."
*************************************************
For more insights into Sustainability - check out the latest edition of Sustainability Magazine and be sure to follow us on LinkedIn & Twitter
Other magazines that may be of interest - EV Magazine | Energy Digital
Please also check out our upcoming event - Sustainability LIVE in London at the BDC on Sept 6/7th 2023
*********************************************
BizClik is a global provider of B2B digital media platforms that cover 'Executive Communities' for CEO's, CFO's, CMO's, Sustainability Leaders, Procurement & Supply Chain Leaders, Technology & AI Leaders, Cyber Leaders, FinTech & InsurTech Leaders as well as covering industries such as Manufacturing, Mining, Energy, EV, Construction, Healthcare + Food & Drink.
BizClik, based in London, Dubai & New York offers services such as Content Creation, Advertising & Sponsorship Solutions, Webinars & Events.