PRADA: Pioneering fashion's path to a greener future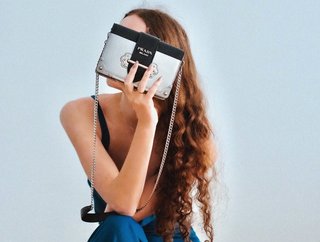 Photo by Laura Chouette
Prada combines elegance with sustainability as it focuses on people, planet and culture. Sustainability Magazine explores the brand's credentials
Prada, one of the world's most highly-acclaimed fashion brands, has become synonymous with luxury.
Founded by Mario Prada in 1913, the brand originally set out a leather goods store in Milan, later expanding its offerings to include ready-to-wear clothing and accessories.
In the 1980s, under the leadership of Miuccia Prada – Mario's granddaughter – the brand experienced a transformative period of innovation and avant-garde designs. Prada gained international recognition for its minimalist aesthetics, luxurious materials and clean lines.
Today, Prada is a global fashion powerhouse, renowned for its sophisticated elegance, craftsmanship and ability to blend traditional and contemporary styles in its collections.
But Sustainability Magazine wanted to explore the brand's sustainability credentials.
Prada's sustainability pact
The Prada Group states that sustainability is "deeply rooted in its values as well as in the company's strategy," with the business focusing on three key areas: people, planet and culture.
Prada Group aims to have a significant positive influence on the fashion industry and beyond, with a clear understanding of the increasing expectations of its clients and stakeholders for open communication, transparency and sustainable actions.
"The Group's sustainability strategy hinges on the work we are carrying out with the Fashion Pact," Lorenzo Bertelli, Prada Group Head of Corporate Social Responsibility, shares.
"After years of investing in the construction, refurbishment and efficiency of the industrial facilities, as well as in photovoltaics and renewable energy, we have ambitiously reaffirmed our objectives and have started a process to measure our carbon footprint, necessary for determining ways to mitigate and reduce our environmental impact."
Bertelli continues to explain that the group will explore materials deriving from alternative processes and sources. "The Prada Re-Nylon project is a prime example," he says. "With its challenging goal to completely convert to re-generated nylon by the end of 2021, it has accelerated the paradigm shift needed for sustainable growth and that looks to the future with new solutions."
People, planet, culture
Through the key value, 'people', the Prada Group embraces and celebrates diversity, recognising it as a valuable source of inspiration for its work and an essential contributor to cultural and societal progress.
With a workforce of 13,768 individuals, the company maintains a strong commitment to inclusivity, as 63% of its employees are women, of which 59% hold managerial positions.
What's more, Prada actively promotes responsible and conscious behaviour throughout its value chain, prioritising health and safety according to the highest standards and in compliance with local and international regulations.
Planet – the Prada Group's second key value – showcases the brand's commitment to conducting business in a manner that aligns with the local communities a respects the environment.
By doing so, the company fosters responsible practices that support sustainable growth while setting a positive example for the entire fashion industry. Notably, over 65% of the electricity procured globally by Prada is from renewable sources, with 16% generated from owned photovoltaic plants. There's also been a remarkable 52% increase in self-produced electricity since 2019, showcasing Prada's commitment to reducing its carbon footprint and increasing reliance on clean energy sources.
Finally, art and culture are deeply ingrained in the corporate identity of the Prada Group, enabling them to understand societal changes and foster growth. The Group actively supports various artistic expressions, including philosophy, literature, architecture and cinema.
The timeless allure of the art world serves as a constant source of inspiration, facilitating meaningful connections and positive impacts on people's lives and society as a whole.

Prada's push for sustainable packaging
In 2021, Prada made significant progress in enhancing the sustainability of its packaging materials.
A remarkable 89% of the paper used for Prada's packaging was certified by the Forest Stewardship Council (FSC) or made from recycled sources, demonstrating the brand's commitment to responsible forestry practices.
Additionally, Prada implemented an initiative to transition packaging components within its clothing and leather goods divisions from 100% virgin plastic to recycled or regenerated plastic.
By the end of 2021, the brand successfully achieved 61% recycled content in plastic, amounting to 500 tonnes, marking a substantial increase from the 49% achieved in 2020. These endeavours signify Prada's ongoing efforts to reduce its environmental footprint and promote circularity in its operations.