SUSTAINABILITY LIVE London: Kearney, PMI, Pod Point, AWS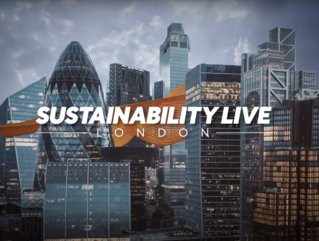 SUSTAINABILITY LIVE London 2023
SUSTAINABILITY LIVE London will soon be returning to the Business Design Centre, with speakers from Kearney, PMI, Pod Point, AWS, Avanade & PageGroup
SUSTAINABILITY LIVE London will be back at the Business Design Centre on September 6th and 7th 2023.
The two-day event will feature influential individuals from various industries exchanging concepts and proven solutions while offering practical insights to drive us toward a sustainable future.
What's more, the conference will feature more than 70 globally recognised leaders in sustainability, addressing vital aspects of this field. Whether it's delivering industry expertise or engaging in topical discussions, expect our speakers to explore issues impacting both our present and future. Grab your FREE ticket here.
Start planning your event now, by learning about six new speakers who will take the spotlight.
Time: 9:00AM
Date: Thursday 7th September 2023
Location: Stage one
Through her role at Kearney, Angela advises clients in the automotive, transportation, retail and consumer goods sectors on sustainability strategy and adoption.
She was appointed Transport lead by the Climate Champions for COP26, where the ZEV declaration and the Playbook for Zero Emissions Mobility were launched.
Angela previously worked as Head of Sustainable Mobility at Ingka Group (IKEA Retail), as part of the Policy and Strategy team. During her time at IKEA, she focused on sustainable transport and mobility, circularity and sustainable investing.
Angela studied Social Science at The University of Gothenburg and has a Master of Laws from Lund University. She has had a diverse career including organisations such as PWC and Scania.
Time: 9:00AM
Date: Thursday 7th September 2023
Location: Stage one
In her executive career, Joanna is Head of Sustainability at PageGroup, a multinational recruitment company. She holds a permanent position on the board-appointed Sustainability Committee and oversees the company's global sustainability strategy and ESG reporting. In this capacity, Joanna works passionately to break down barriers to employment for underrepresented groups as well as support people into green jobs.
Joanna is the powerhouse behind the Green Jobs Foundation. As the Founder of the charity, she is dedicated to working towards a greener and more equitable future for all. Leveraging her expertise on the Just Transition and the impact of climate change on employment, Joanna helps industry, government, and job seekers prepare for the green jobs transition.
Tobias Kederer, EMEA Head of Sustainability & Migrations/ Modernisation, AWS
Time: 10:00AM
Date: Thursday 7th September 2023
Location: Stage one
Tobias Kederer leads the EMEA AWS Sustainability and Migration Practice for Professional Services. His team of experts partners with enterprise customers to migrate to the cloud and then leverage cloud capabilities to innovate which includes accelerating the sustainability transformation of AWS customers through the use of data analytics, Machine Learning and Artificial Intelligence.

Jillian Moore, Sustainability and Global Advisory Lead, Avanade
Time: 10:20AM
Date: Thursday 7th September 2023
Location: Stage one
Jillian Moore leads Avanade's Global Advisory organisation, with responsibility for creating and executing Avanade's advisory strategy, developing and leading our global advisory offerings and capabilities, and managing our strategic engagements with Avanade advisory clients.
Jillian is also the executive sponsor for Avanade's go-to-market strategy for sustainability as well as for our wellbeing initiatives.

Time: 11:05AM
Date: Thursday 7th September 2023
Location: Stage one
Appointed Philip Morris International's (PMI) first female chief sustainability officer (CSO) in October 2020, Jennifer Motles orchestrates the company's ambitious sustainability agenda – including its vision of transforming for good and phasing out cigarettes. She is driving the integration of the company's financial and non-financial performance, and after joining PMI in 2015, helped craft the company's statement of purpose as well as its transformation and sustainability strategies.
As CSO, Jennifer leads the company's process for establishing concrete sustainability definitions, documentation and controls with the aim to standardise how PMI measures ESG performance. Additionally, Jennifer has driven PMI to increase the pace of its ESG initiatives, including bringing forward its carbon neutrality targets and activating new innovations within the company.
PMI's Low-Carbon Transition Plan (LCTP), published in October 2021, includes a detailed strategy to decarbonise its direct operations by 2025 and across its entire value chain by 2040. Jennifer also spearheads the company's annual Integrated Report, which communicates the progress PMI is making toward achieving its sustainability aspirations, including its transformation to accelerate the end of smoking.

Time: 12:00pM
Date: Thursday 7th September 2023
Location: Stage one
With over 12 years of experience at Pod Point, James is a passionate advocate of electric vehicles, following a career as an environmental consultant. As Pod Point's longest-serving member, James has worked in sales, customer operations and as the company's head of insights, before becoming head of policy and public affairs, tasked with interfacing with government, industry and key stakeholders, sharing his knowledge on all things EV and EV charging.
*************************************************
For more insights into Sustainability - check out the latest edition of Sustainability Magazine and be sure to follow us on LinkedIn & Twitter
Other magazines that may be of interest - EV Magazine | Energy Digital
Please also check out our upcoming event - Sustainability LIVE in London at the BDC on Sept 6/7th 2023
*********************************************
BizClik is a global provider of B2B digital media platforms that cover 'Executive Communities' for CEO's, CFO's, CMO's, Sustainability Leaders, Procurement & Supply Chain Leaders, Technology & AI Leaders, Cyber Leaders, FinTech & InsurTech Leaders as well as covering industries such as Manufacturing, Mining, Energy, EV, Construction, Healthcare + Food & Drink.
BizClik, based in London, Dubai & New York offers services such as Content Creation, Advertising & Sponsorship Solutions, Webinars & Events.