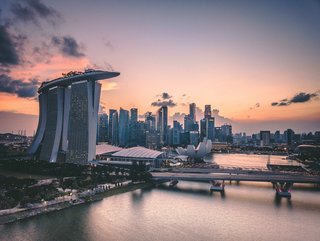 By 2050, 70% of the population are expected to live in smart cities, Photo by Swapnil Bapat.
Discover the world's top 10 smart cities in 2023 revolutionising urban living with their cutting-edge technology, IoT integration and 5G connectivity
Smart cities are the future. In fact, 70% of the world's population is expected to live in smart cities by 2050, according to the United Nations.
Although there is not a unanimous definition of a smart city, it's believed that there are currently over 140 worldwide – and this number is rapidly expanding.
The latest edition of the IESE Cities in Motion Index ranked these cities based on a number of factors, including human capital, international profile, urban planning, and governance, to name just a few. Here, we showcase the top 10 smart cities that are leading the way in terms of technology, IoT and 5G.
10. Copenhagen, Denmark
Scandinavia's Copenhagen has pledged to achieve carbon neutrality by 2025, helping to create a more sustainable capital city. Copenhagen's smart city initiatives focus on environmental issues that are related to this commitment, and it's become a city renowned for its focus to pioneer environmental policies.
The city is also paving the way for EV technology, with its centralised platform to connect traffic lights, EV charging points and smart metering, to ensure a more efficient experience for EV drivers.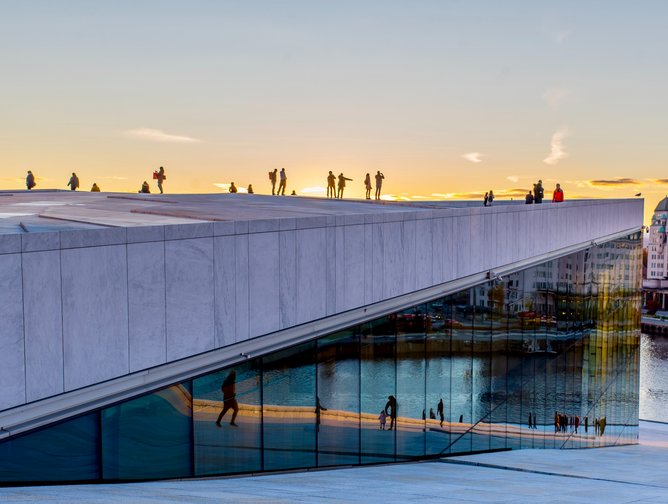 Oslo's Opera House, Credit: Arvid Malde on Unsplash
9. Norway, Oslo
Ranking just above the capital city of its neighbour, Oslo is leading the technological transformation of Norway. Oslo is home to a number of smart city initiatives, including testing electrical buses, zero-emission construction sites and retrofitting existing buildings to developing circle-based waste management and green energy systems.
The smart city integrates multiple ICT and IoT solutions to help manage key areas, including city governance, citizens' services, energy management, and waste management, to name a few.
8. Amsterdam, Netherlands
Amsterdam's smart city initiative began in 2009 – since, hundreds of innovative projects have been promoted across the city. One includes an impressive revolution in the city's transportation network. Now, traffic data is shared with developers, who can use it to create mapping apps that can then be integrated into the city's transportation system. Automated 'roboats' also occupy the canals to perform deliveries across the city.
7. Singapore
The city-state of Singapore has long been considered one of the smartest cities in the world – and for good reason.
The Smart Nation initiative, launched by Prime Minister Lee Hsien Loong in 2014, has introduced a number of smart city technologies that respond to citizens' ever-changing needs through technology.
As 47% of Singapore's population will be 65 or older by 2050, the city has digitised its healthcare system, to ease the pressure of an ageing population. Similarly, The Smart Nation app has been developed by the government to provide a one-stop shop for everything, including government services and digital identity.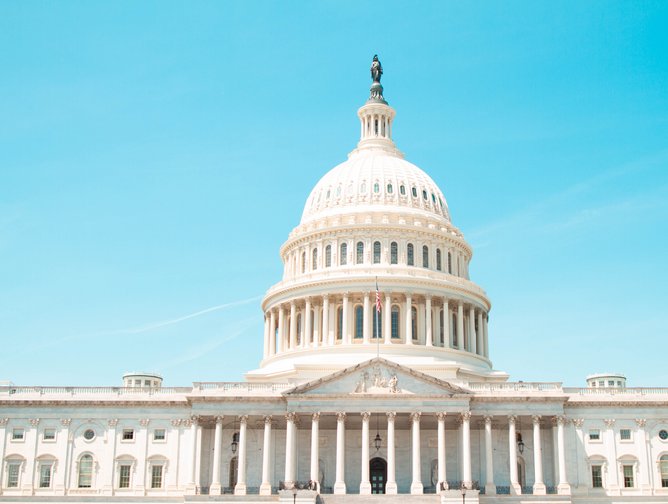 United States Capitol, Washington DC, US, Photo by Caleb Perez
6. Washington DC, US
Washington DC's smart city initiative is centred around utilising technology to enhance the quality of life for its residents, promote sustainability and stimulate economic progress. This strategy includes the implementation of smart streetlights, digital kiosks and free public Wi-Fi.
The city is also developing a data-sharing platform to enable effective data collection and analysis. The primary goal of Washington's smart city strategy is to establish a more equitable and livable urban environment, while simultaneously fostering innovation and driving economic development.
Washington also has a ICIM score of 74.27, meaning it significantly outranks Chicago (position 13th, with an ICIM score of 70.22), Los Angeles (22, and score of 67.83), and Dallas (46, and score of 61.38).
5. Berlin, Germany
Due to its highly advanced infrastructure, Berlin ranks fifth on the index. The city is home to energy-saving smart streetlights, which contribute to reducing energy consumption and promoting sustainability and real-time traffic and public transit data, creating a more efficient transportation system.
Berlin also has a bike-sharing programme, encouraging sustainable modes of transportation and further reducing carbon emissions, supporting the city's goal of achieving carbon neutrality by 2050.
4. Tokyo, Japan
Tokyo has a wide range of smart systems, including advanced traffic management – using real-time sensors and cameras – and its pioneering energy-efficient building codes.
As with Berlin, Tokyo is investing heavily in its work towards its goal of reducing greenhouse gas emissions by 80% by 2050. As such, it is developing a range of sustainability-led projects, including a low-carbon transportation system and renewable energy solutions.
3. Paris, France
France is home to four smart cities – Lille, Lyon, Marseille and Paris – with the country's capital ranking second on the index. Paris has become a leading smart city due to its innovative traffic management systems and its network of sensors, which are placed throughout the city to help monitor noise levels, air quality and various other environmental factors.
In addition to these innovations, the government launched the "Paris Respire" (Paris Breathes) programme, to enforce car-free areas in some parts of the city on weekends and public holidays.
2. New York, US
As the second state to rank in the index, New York has made huge strides towards becoming one of the world's most advanced smart cities.
New York City also has one of the most advanced and well-established technology infrastructures in the world, according to McKinsey research. The city's technological foundation encompasses various innovations such as smart water quality sensors and metres, intelligent waste compactors, and extensive deployment of Low-Power Wide Area Network (LPWAN) technologies. To reduce crime, the city's police department partnered with Microsoft to develop its Domain Awareness System – this model has now been adopted by other cities around the world.
1. London, UK
London has gained the number one spot as it hosts a number of 5G towers, EV charging stations and green infrastructure.
London has established a number of advanced smart city initiatives over the past few years. An example of this is the 2,000km of cabling across London's Tube network, deployed by TfL and BAI Communications, enabling citizens to enjoy uninterrupted 4G mobile coverage on the London Underground.
In addition, the Civic Innovation Challenge – an incubator platform to help startups develop solutions to address urban issues, and the Connect London programme – responsible for the city's advanced 5G network and fibre-optic coverage – have been implemented. And, with the city's heavy investments into AI, IoT and 6G, these solutions are only set to get more advanced.