Diversity & Inclusion (D&I)
Aegon Am Stewardship Report: diversity growing in businesses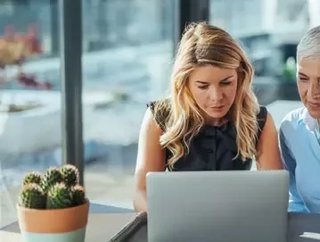 Asset management company, Aegon AM, pushed for greater diversity in gender, age and race. The Stewardship Report shows diversity and inclusion is growing
Throughout the history of business, employees have proved that diversity is best for growth. A tipping point for innovation and ideas, problem solving and even office banter - different people can bring in new skills and can help a company understand its customers better. 
A new report from Aegon AM reaffirms this. 
Diversity in the workplace: the findings
In 2018, Aegon Am wrote to 60 companies with low levels of gender diversity and spoke directly to employees about gender, race, ethnicity and sexuality, as well as strategies to handle inclusion problems. 
Following the talks, Aegon AM found "real progress in terms of gender diversity" with a desire to improve data gathering and disclosure on this and other aspects of diversity.
"The material ESG factors impacting companies such as diversity, climate change and supply chain standards are not overly dependent on whether we hold bonds or equity," explained Miranda Beacham, Head of ESG, Equities & Multi Asset Group at Aegon AM. "We are encouraging best practice in these matters because they will result in a sustainable company that will have better shareholder returns and will be able to service the debt they have to bondholders."
Mental diversity
Most are familiar with the ideas of ability, racial and gender diversity in the workplace. But there are some less-recognised demographics which deserve to be included in sustainable initiatives, such as those with mental health and neurodiversity. 
"We have seen some real progress in terms of gender diversity as an outcome of engagements over the last few years," continued Beacham. "But recently there is a real appetite to increase in gathering information and disclosure around other aspects of diversity. Some companies are really focusing on neurodiversity and mental health. These conversations are not over, there is still much work to do and we will continue to encourage progress."
Fruitful conversations and ESG change
Beacham admits companies in the USA have in the past been reluctant to discuss diversity and inclusion. But following the murder of George Floyd by a police officer in May 2020, things have changed. 
"We have had far more fruitful conversations in 2020," says Beacham. "Showing a willingness to increase disclosure and talk about where they have challenges. We look forward to continuing these conversations in the future."