EcoVadis report measures sustainable risk and performance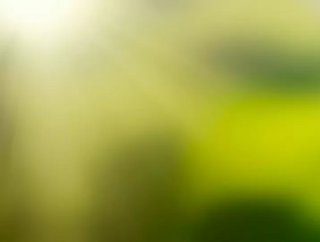 The latest Business Sustainability Risk and Performance Index 2021 provides insights into the adoption of sustainable procurement tools and practices
Supply chain sustainability is high on the agendas of leading global organisations, but without access to ESG insights, businesses are unable to optimise operational changes. EcoVadis works with many companies to provide valuable insights into their suppliers' sustainability, as well as their own. EcoVadis has released a new white paper, which delves into the performance of businesses and the sustainability risks in the supply chain from the past year. This report uncovers how various sectors have incorporated sustainability into their processes and where they may need to improve for a net-zero future. 
Supply chain sustainability throughout the year
The EcoVadis report contains a lot of statistics around the sustainability performance of various industries, as well as a deep dive into supply chain risk and due diligence. Some of the industries incorporated into the report include food and beverages, manufacturing, construction, transport, financial services and information technology. 
Looking at the data displayed in the article, the adoption of sustainability in the supply chain is on the rise, with the majority of services seeing a gradual increase in their performance. EcoVadis has also included some of its key findings from the report: 
Despite the increased adoption of sustainable principles, there is still a lot of variation between industries. 

Industries that are more highly regulated—like chemicals, electronics and food—seem to present a steadier improvement in their performances. 

Financial, legal and consulting services are of the highest sustainability performance. 

The highest potential improvement can be seen in wholesale and transport, which are two of the key areas of the supply chain. 
Sylvain Guyoton, Senior Vice President at EcoVadis, provided us with his thoughts on the upcoming trends in sustainable procurement. 'Our recently published Sustainable Procurement Barometer for sustainable purchasing revealed that 81% of the 159 purchasing managers of the global groups contacted have boosted their engagement over the past three years. 51% had a sustainable purchasing policy in 2021, versus only 38% in 2019. Moreover, 63% consider that their heightened vigilance allowed them to be more resilient during the COVID crisis', says Guyoton.
'Additionally, mid-sized companies are poised to be a key force in driving sustainable practices: Those companies are often growing faster, and are more nimble and innovative. The Sustainable Procurement Barometer shows there is a 'will' to act by these mid-sized companies - they show similar expectations of benefits of Sustainable Procurement'.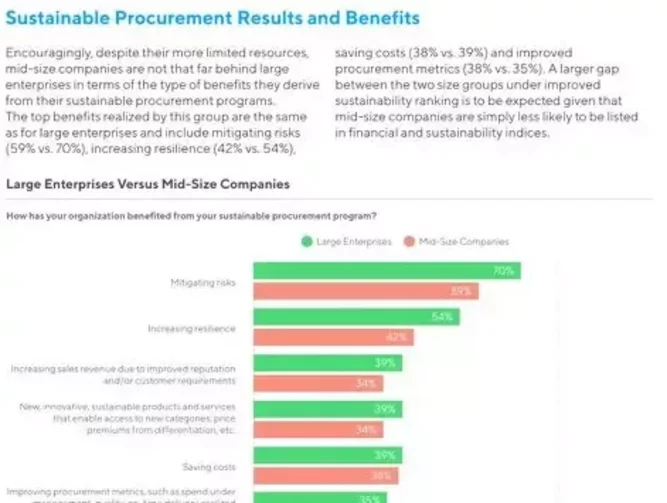 'But our Business Sustainability Risk and Performance Index shows there is a big opportunity for them to improve and mature their sustainable procurement processes and tools to drive results'.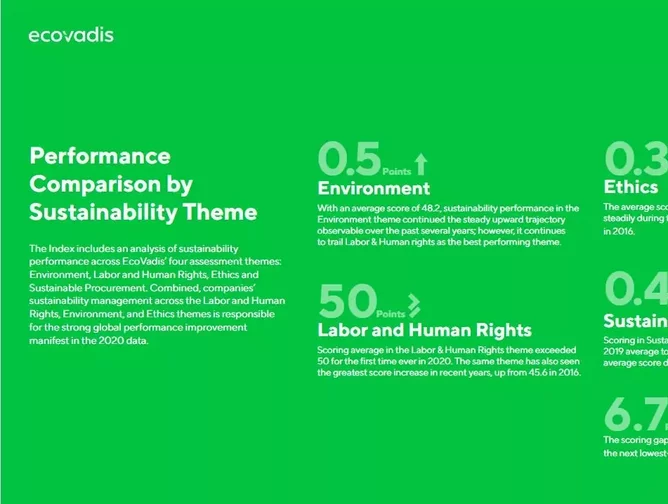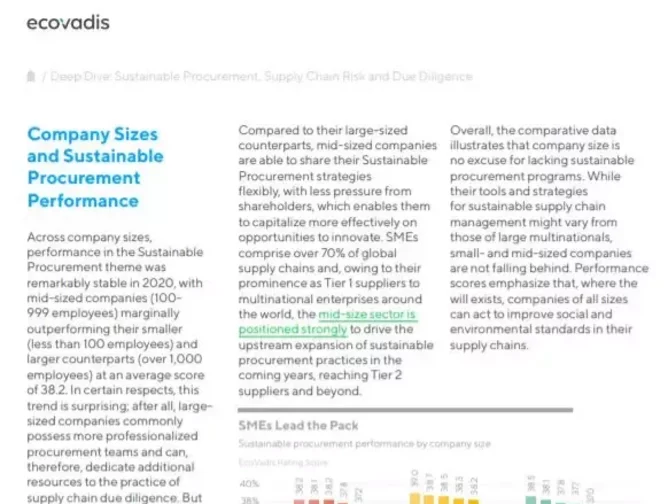 'Also, we noted in the Barometer that Sustainable Procurement Leaders are embracing social metrics like diversity and inclusion in their supply chain, which aligns with the steady performance in our "Labor and Human rights" theme in the Index', Guyoton says.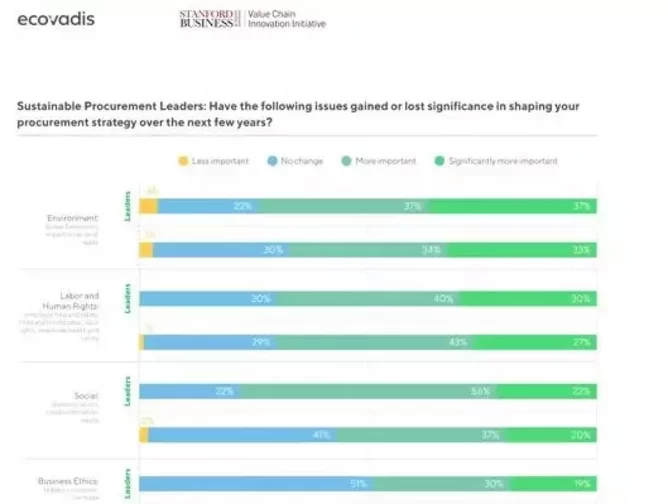 Managing risk and sustainable procurement
Although sustainability is one of the primary focus points in business globally, a majority of EU and OECD companies are not yet prepared to meet the expectations of new supply chain due diligence regulations. Organisations that have managed to up their performance have done so by utilising sustainable procurement tools. According to the EcoVadis report, the adoption of these tools has increased drastically, but in many cases, they remain in the background with less than 35% of companies having policies in place to manage sustainability in procurement. 
We also asked Guyoton how businesses can address sustainability in procurement moving forward. 
'The next frontier for making businesses more sustainable is engaging your suppliers and partners in supply chains to become more sustainable themselves. Many of those companies are mid-sized, and those big buyers should set expectations for those mid-sized suppliers to act on sustainable procurement. Furthermore, when actions are implemented at the sector level (i.e. industry sector initiatives), suppliers improve more quickly, as shown in a study carried out by the Ministry of Work in Germany'. 
Find the full EcoVadis Business Sustainability Risk and Performance Index 2021 here. 

For more sustainability insights, check out the latest issue of Sustainability Magazine.