Diversity & Inclusion (D&I)
MSCI appoints first Chief Diversity Officer, Tia Counts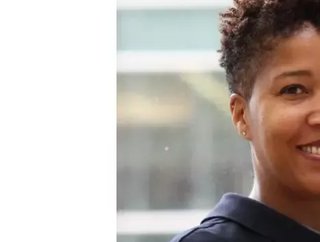 MSCI, a leader in global investment services, has appointed Tia Counts, formally of JP Morgan, as Chief Diversity Officer. Here's what the role entails
Tia Counts has been appointed to the role of Chief Diversity Officer, at MSCI, a provider of critical decision support tools and services for global investment. Counts previously served as Global Head of Diversity and Inclusion for JP Morgan's Asset & Wealth Management business, and the Global Corporate & Investment Bank and EMEA Head of Advancing Black Pathways. 
Based in London in the newly created role, Counts will be responsible for operating across MSCI to align with the company's Diversity, Equality and Inclusion goals with the business outcomes. 
"MSCI is deeply committed to making our firm a more diverse, inclusive and equitable place for all", said Scott Crum, Chief Human Resources Officer. "In this new role, Tia will be responsible for building our brand for inclusion and diversity, helping the firm embed diversity and inclusion in the way we do business, as well as attract and retain the best diverse talent. In addition, she will be focused on increasing the impact of our internal workplace initiatives. Her wealth of experience, thought leadership and exceptional track record will enable her to build on the solid foundation we have created at MSCI, helping advance our culture of inclusion." 
Why does a company need a Chief Diversity Officer?
Simultaneously described as "the toughest" and "hottest" job going, the role of Diversity Officer is one which works with senior management figures. A CDO creates plans to diversify and include people across the nine dimensions of diversity, helps to train staff and reviews the impact.
The nine dimensions of diversity are:
Age 

Gender

Religion 

Sexual orientation

Race 

Ethnicity

Class

Disability

Nationality
A wealth of experience
In addition, Ms. Counts held a variety of senior roles at Morgan Stanley in New York and London. She began her career as a lawyer at Clifford Chance LLP in New York. Ms. Counts currently serves as a Trustee on the Board of Directors at the Camden Art Centre in London. 
MSCI is a leading provider of critical decision support tools and services for the global investment community. With over 50 years of expertise in research, data, and technology.