Nestlé and Danone Among Top Sustainability Acquisitions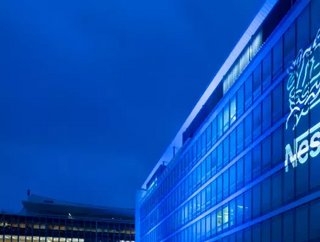 Sustainability Magazine takes a look at some of the people moves in large corporations, driven by Covid-19 and sustainability initiatives
Sustainability is becoming one of the primary initiatives for businesses. Many incorporate strategies for sustainability as part of their Corporate Social Responsibility (CSR). Larger corporations are now turning to human resources for their sustainability initiatives, as companies such as Nestlé, Danone, Salesforce and Amazon make changes to their workforces, all for a more responsible future. Following the difficulties of the Covid-19 pandemic, and as US President Joe Biden puts a great emphasis on sustainability, the theme of sustainability is reflected by acquisitions at food companies over the past year.
Food Companies' Sustainability Leaders
Three of the large food companies were responsible for the acquisition of new sustainability leaders over the past year. Nestlé took on Stephanie Potter, who previously worked at the US Chamber of Commerce Foundation, as its head of sustainability strategy. Her previous employment involved managing sustainability and circular economy. 
Danone, a food company that is innovating in the sustainable agriculture sector, has promoted Catherine Musulin to Director of Sustainability from her previous role as a Senior Manager. The seafood company Bumble Bee is also making significant developments in sustainability through its acquisition of former Senior Sustainability Advisor at ExxonMobil, Leslie Hushka. Hushka has taken on the role of Senior Vice President, Global Corporate Responsibility. 
Sustainability Driving Technology
Responsible business lies with all organisations. Recent news surrounding the efficiency of Bitcoin mining has put technology under the spotlight regarding energy usage. Companies also focus on ethical issues as their sustainability strategies develop. 
Some high-level positions have changed among big tech names, including the Salesforce acquisition of Whitney Johnston as its Director of Ocean Sustainability, General Electric hires a Chief Sustainability Officer (CSO), Roger Martella, and Bezos Earth Fund takes on Andrew Steers from the World Resources Institute.
Industry Focus on ESG Roles
Technology companies seem to be responding well to Environment, Social and Governance issues. Following a tough year for semiconductor manufacturing, Semtech has appointed its first ESG Officer, Charles B Ammann. 
Other industry leaders have also made changes to their workforce to accommodate ESG. Kirkland and Ellis has appointed Sara Orr as a partner in the ESG and impact practice group, Medallia has taken on an Executive Vice President of ESG, René Carayol, Orlan Boston joined Ernst and Young as the Americas ESG Markets leader, and Megan Hobson and Velislava Ivanova join the company to carry out sustainability roles. 
Other top-level sustainability roles include: 
Emily Olson to Director and Sustainability Ambassador for Sustana. 

Alisa Praskovich as Vice President of Sustainability at Crowley Maritime Corporation.

François Souchet joins BPCM.

Katie Boylan to Executive Vice President and Chief Communications Officer at Target.

Gary Albertson to President for the utility division for North America at Suez.

Nick McCulloch to Director of Sustainability at Rubicon.

Vanessa Butani to Vice President of Group Sustainability at Electrolux.

For more sustainability insights, check out Sustainability magazine.