How close is Finland to hitting 2035 carbon-neutral target?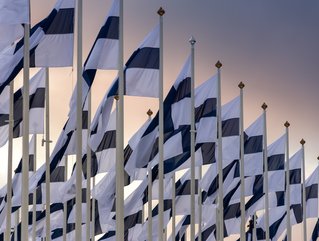 Finland's goal of reaching carbon neutrality came as one of the world's earliest timelines when it was announced in 2019 - where is the Nordic nation now?
Finland's then-new prime minister Antti Rinne announced back in June 2019 that Finland was committed to reaching carbon neutrality in 2035. The goal, proposed by the Social Democrat, was set following month-long negotiations, whose results then came to be agreed upon by five parliamentary parties.
Telling reporters that it was time to "invest in the future", Rinne said the country's new climate strategy was part of a package that included increased welfare spending. The then-new Finnish government said it would review the target later in 2025. Finland's target of reaching carbon neutrality by 2035 is one of the world's earliest timelines, although its neighbour Norway has set itself to reach similar goals in 2030.
The target was finalised after Finland's greens, leftists, and the Centre Party agreed to compromise. The former group wanted the goal to be achieved sooner, while the latter argued that such rapid change would negatively impact the country in regard to energy supply.
Prime minister Rinne resigned from his position in December 2019 after he lost his party's support due to controversies on the handling of a postal strike. He was replaced by Sanna Marin on December 10, 2019, but his programmes remained, including the 2035 carbon neutrality target, an improvement from the previous government's target of 2050.
Where is Finland's carbon-neutral pledge and energy mix now?
Finland is one of the leaders in environmental policy and sustainable development. Finland is the first country to introduce and implement carbon taxation. Through its Forest Act, four new trees must be planted to replace every felled one. Despite overachieving its climate mitigation commitment, however, according to the OECD, Finland is not entirely on track to meet its 2035 carbon neutrality target.
Finland's waste generation, material consumption, intensity of forest use, and nutrient pollution are still hindering the country from achieving its goals. Since 2019, greenhouse gas emissions have significantly fallen but not fast enough as they fell only by 9% from the previous year. Finland also still produces 1.5% of the EU's total greenhouse gas emissions.
That being said, 2021 marked a green achievement that should make every Finnish person proud. That is because Lahti was chosen as the 2021 European Green Capital. The city was also chosen to host Ecocity Builders' Ecocity Forum on November 1-2, 2021. Additionally, the city of Lappeenranta was also awarded the 2021 European Green Leaf Award. The university city is known for world-class research in renewable energy, circular economy, and water technology, among others. Approximately 12% of the city's working population work in the environmental sectors as well as the cleantech sectors.