Malaysia Airlines adopts Neste sustainable aviation fuel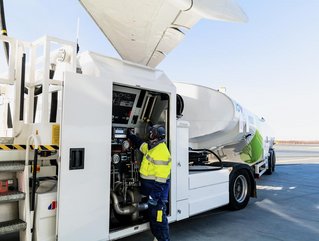 Malaysia Airlines is now carrying out flights using Neste's sustainable aviation fuel, Azrul Osman Rani of PETRONAS says it aligns with net-zero targets
From Kuala Lumpur to Singapore, Malaysia Airlines is further decarbonising its operations with the use of Neste MY sustainable aviation fuel (SAF)—a drop-in fuel for use in conventional aircraft that is capable of reducing emissions by up to 80%.

The flight consisted of a Boeing 737-800 and used SAF, which was produced from renewable materials, such as animal fat waste and other residue raw materials. This flight marks the second SAF flight by the company as it previously fueled a flight from Amsterdam to Kuala Lumpur.
Neste creates sustainable fuel products
Neste is responsible for the research and development of the fuel and is working on further solutions to decarbonise both air travel and road transport. The Renewables Platform of the business is now managed by Carl Nyberg, announced at the end of May as he was appointed to the position.

Since 2016, more than 370,000 commercial flights took place across more than 40 airlines flying from 13 major airports. As the demand for SAF grows, more airlines are implementing the product, of which Neste is currently capable of producing 100,000 tonnes per year. By the end of 2023, Neste is aiming for a total annual capacity of 1.5 million tonnes.

Sami Jauhiainen, Vice President APAC, Renewable Aviation at Neste, commented on the latest endeavours with Malaysia Airlines.

"This collaboration with PETRONAS enables our first supply of Neste MY Sustainable Aviation Fuel to Malaysia," says Jauhiainen.

"I am excited to see how countries and airlines in the Asia-Pacific region are setting ambitious targets to decarbonise aviation, and increasingly many airlines are taking SAF into use to reduce their emissions and enable their travellers to fly more sustainably. Neste is committed to playing its part as the expansion of our Singapore refinery will enable production of one million tonnes of SAF by the end of the first quarter in 2023, ready to support the Asia-Pacific and global aviation markets."

Malaysia Airlines becomes more sustainable
As the producer of the fuel, Neste relies on companies like PETRONAS to deliver the fuel, which, in this case, was the partner of choice for supplying SAF to Malaysia Airlines. PETCO Trading—PETRONAS' marketing and trading subsidiary—supported the supply of the fuel, and the product refuelling was carried out by PETRONAS Dagangan Berhad (PDB) for the inaugural flight.
"In line with PETRONAS' commitment towards achieving net-zero carbon emissions by 2050, exploring the supply of SAF at KLIA is a natural progression for us with aviation fuel being one of our key products," says Azrul Osman Rani, PDB's Managing Director and Chief Executive Officer.
"With two proven flights, PDB has demonstrated its capabilities and infrastructure readiness in supplying SAF in KLIA from now onwards to support the aviation industry's sustainability agenda. Coupled with commitment from the national taskforce, we are confident that we will be able to jointly accelerate the transformation of the Malaysian aviation industry into a sustainable one."
Philip See, Group Chief Sustainability Officer of MAG, says: "MAG aims to be a pioneer in using SAF for flights in Malaysia as part of our commitment to achieving socio-economic development and reaching net-zero carbon emissions by 2050. We have taken proactive measures in minimising our carbon footprint from the ground up through measures taken within our operations, including fuel efficiency programmes and SAF."
"With the commencement of our first passenger flight using SAF, we encourage passengers to join us on this journey as we take the necessary steps to minimise our environmental impacts and plan for more flights powered by SAF for the betterment of the industry, nation, and future of our planet. Moving forward, we will look to make SAF the cleaner and more viable energy option for our regular flights by 2025."