Neste appoints leader of sustainable fuel and renewables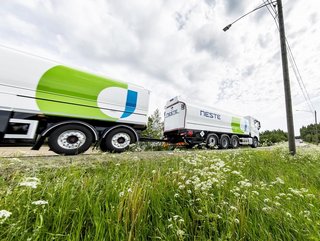 Neste continues to develop its sustainable fuel for both aviation and road transport, its new leader, Carl Nyberg will drive its Renewables Platform
Innovation is driving the global response to the climate crisis and for organisations that rely heavily on fossil fuels, the technology and infrastructure for all-electric transport is not ready for the strain of global transportation.

Neste champions sustainability through the development of low and no-emission fuels, which have received particular attention in the aviation industry. The likes of Shell Aviation and bp are taking on the product to limit their carbon contributions and gain a step closer to net-zero.

With a change of position in the organisation, Neste continues to reach new heights with its renewable solutions. Having joined the company in 2005, Carl Nyberg was previously the Vice President Sales for Scandinavia and also held the position of Executive Vice President Renewable Road Transportation. But, the firm has now nominated Nyberg to be the EVP of its Renewables Platform and to take up a position on its Executive Committee.

This branch of the business' research and development (R&D) expands upon its low emission offerings by introducing renewable materials to the production of its fuel for road vehicles.

Enterprise becomes renewable with alternative fuel
As the producer of the increasingly used sustainable aviation fuel (SAF), Neste's newly appointed leader will be in charge of its road transport endeavours as it looks to reduce greenhouse gas (GHG) emissions from vehicles by 75% to 95% in comparison to conventional fuels. The fuel currently exists and is already implemented as a method of reducing climate impact and the firm claims it uses 100% renewable raw materials to make it.
Neste's President and CEO, Matti Lehmus is not only excited for the appointment of the new EVP, but what his position will bring to R&D around renewable road fuel.
"I am truly pleased to welcome Carl to lead our Renewables Platform," says Lehmus.
"He has successfully developed the Renewable Road Transportation business, including expanding its market footprint. His extensive knowledge on our renewables business operations and business environment is very valuable in our renewables growth strategy execution"
Nyberg has also commented on the adoption of his new position.
"I am excited to take a new step in my Neste career and lead our fast growing and global Renewables Platform. I am truly honoured and looking forward to continuing the excellent achievements of Renewables Platform led by Matti in Neste's strategic journey of becoming a global leader in renewable and circular solutions," says Nyberg.
The next generation of transport is sustainable
Neste has become a catalyst for renewable fuels and the reduction of carbon emissions across some of the highest polluting sectors in the world. One of its most notable achievements to date is its drop-in SAF, which has been adopted in large quantities by the major aviation companies.
The MY SAF is capable of reducing emissions from conventional fuels by up to 80%, making a significant improvement to an industry that has reemerged from the effects of the coronavirus pandemic.