Poland to ditch coal as it sets 2040 energy policy goal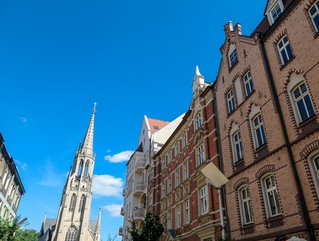 Poland, a country where 100,000 jobs rely on coal mining, plans to abandon the fuel source to align with the 'Poland's Energy Policy by 2040' strategy
Currently, Poland's electricity output relies on coal, with hard coal reliance at nearly 57% and lignite at over 24%. Natural gas constitutes 7.5% of the Polish energy mix, which also contains almost 9% of energy derived from wind Installations. As a result, the country has among the worst air quality in the EU.
Poland recently lowered its value-added tax on fuels, in order to cushion the impact of skyrocketing energy prices on private households throughout the EU. This is because a considerable proportion of petrol at Polish pumps is sourced from refineries in neighbouring Germany, whose fuel prices are at least 20% higher, in addition to a spike in wholesale prices resulting from high demand.
In 2021, the Polish Ministry of Climate and Environment introduced the strategic document 'Poland's Energy Policy by 2040' (PEP2040), one of nine integrated strategies resulting from the government's Strategy for Responsible Development. Providing a clear vision of Poland's designs for energy transformation and relevant to its National Reconstruction Plan, PEP2040 was developed in the context of the EU's New Green Deal policy and Post-Pandemic Reconstruction Plan.
With PEP2040, Poland expects greenhouse gas emissions to fall by 30% by 2030.
The shift from coal emphasised in PEP2040 action plan
Poland's energy policy has several clear goals: a zero-emissions system founded on innovation, sustainable economic growth, increased efficiency and competition.
These strategic goals are outlined within eight action points, each identifying numerous activities marked as strategic projects. They are:
Optimal use of indigenous resources, with a focus on a fair transition for coal regions.
Power infrastructure development, including the expansion and reinforcement of Polish Offshore Wind Strategy.
Advancement of gas, crude oil, and liquid fuels infrastructures. The Baltic Pipe gas pipeline, which will allow Poland to import gas directly from Norway, is scheduled to deliver 10 million cubic metres of annual import capacity by October 2022, matched by 3 billion cubic metres of export capacity. The government also plans to expand the offtake capacity of the Świnoujście LNG terminal from the current 5 billion cubic metres to 8.3 billion cubic metres per annum. With the installation of an FRSU-based LNG terminal in Gdańsk, Poland aims to reach a 4.5 billion cubic metres annual capacity by 2025.
Energy market development via methods such as increasing cross-border connection capacities.
Revival of nuclear power plants, with the Polish government expecting to launch the first 1-1.6 gigawatt reactor by 2033.
Ensure that an overall 23% of gross domestic consumption comes from renewable energy sources by 2020 and at least 28.5% by 2040. Offshore wind farms are expected to see an increase up to 5.9 gigawatts of capacity supported through individual CfD-based awards granted in 2021, with two 2.5 gigawatt auctions to follow in 2025 and 2027.
Include a greater share of efficient energy systems in heat and cogeneration transition by utilising at least 50% of heat sourced from renewable origin and waste heat, 75% of heat from high-efficiency cogeneration, or a combination of all.
Reduce final energy consumption by 23% from 2007 estimates to reach energy efficiency.
As a result of the strategy's aims and assumptions, Poland will finally say farewell to environmentally unfriendly coal by 2040, and its coal mines should be closed by 2049.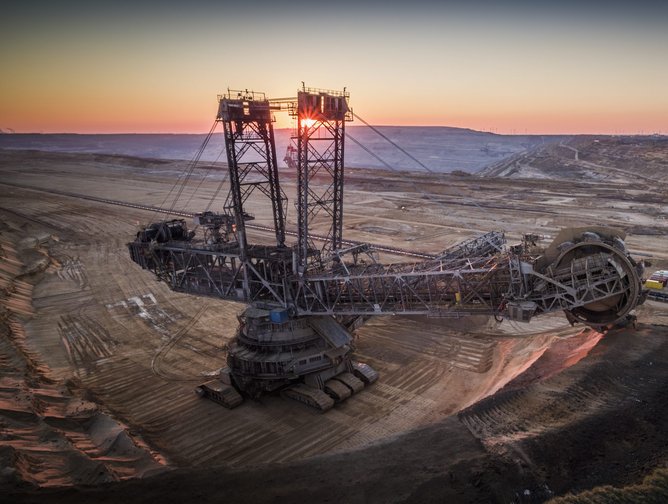 PEP2040 highlights the immense range of challenges ahead
With the total share of coal in net electricity generation set to decrease to 37% by 2030, Poland's new energy policy faces an immense range of complex challenges - approximately 100,000 jobs in the country currently depend on the coal mining sector.
The transformation of the mining sector is predicted to cost almost €13 billion (US$14.55 billion), most of which will be covered by EU funds. According to the Minister of Energy, Tchorzewski, the introduction of all PEP2020 provisions into the Polish energy sector will cost US$100 billion in total. Warsaw will also deploy a new state aid programme for the mining sector, focus investments on clean coal technologies, and establish a new special purpose vehicle to deal with such technologies.
Nevertheless, the plan faces criticism from multiple directions, including the coalition Solidarna Polska party, with criticisms that focus predominantly on the potential costs of the EU climate policy and express its concern that the implementation of its assumptions will "limit Poland's energy sovereignty".

• Join global business leaders and sustainability experts taking meaningful action at Sustainability LIVE, held at Tobacco Dock, London, 23-24 February 2022. Register to attend today! Click here to learn more