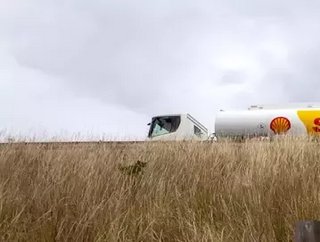 A court in the Hague has ordered oil giant Shell to cut its global carbon emissions by 2030
Oil giant Royal Dutch Shell has been ordered by a court in the Hague to cut its global carbon emissions by 2030, by 45%, in a case brought by Friends of the Earth. Shell has responded with a promise to appeal. 
Judge Larisa Alwin ruled that Shell's sustainability policy was not "concrete" enough and warned the company of their duty of care to suppliers and buyers and to have respect for the Paris climate agreement.
Judge Alwin said she acknowledged that the ruling would have "far-reaching consequences" for the company and its competitors.
Shell's move to net-zero emissions
As previously reported by Sustainability, Shell is taking steps towards being a net-zero company, such as making a 20% cut in carbon intensity by 2030. 
In a statement following the ruling, Shell said: "We continue to take significant steps to accelerate the transition of our business to net-zero emissions, which includes working with our suppliers, customers and other partners in reducing their emissions. To find the solutions the world needs, we continue to engage in dialogue with NGOs, industry partners, governments, academia, shareholders and wider society. In The Netherlands for example this contributed to a national climate accord."
Key dates in Shell's net-zero journey
2021: Shell became the first energy company to offer investors an advisory vote on energy transition strategies.

2020: The company announced a target to become a net-zero emissions energy business by 2050, in accordance with the Paris Agreement goal. 

2019: Shell was the first major energy company to connect executive pay to their target to reduce the businesses net carbon footprint.
"Urgent action is needed on climate change which is why we have accelerated our efforts to become a net-zero emissions energy company by 2050, in step with society, with short-term targets to track our progress", a statement on Shell's website read. "We are investing billions of dollars in low-carbon energy, including electric vehicle charging, hydrogen, renewables and biofuels. We want to grow demand for these products and scale up our new energy businesses even more quickly. We will continue to focus on these efforts and fully expect to appeal today's disappointing court decision."