Sustainable outdoor furniture manufacturer Trex sets the bar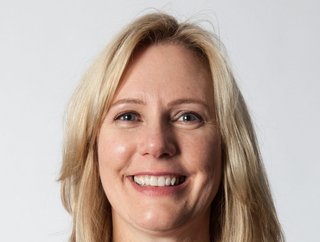 Trex is now one of the largest recyclers of plastic film in North America, says Leslie Adkins, Vice President of Marketing and ESG Development
Adkins has held a number of roles throughout her 13+ year tenure at sustainable outdoor furniture manufacturer, Trex.
Currently, she is serving as Vice President, Marketing and ESG Development – a role that allows her to expand and extend her consumer brand and marketing experience to help steer the company's ESG efforts. "What I relish most is the chance to work with so many enthusiastic colleagues across the company – in manufacturing, supply chain, and HR. Their commitment and passion for doing the right things for the environment, our people and our company is palpable. I am fortunate to be in a position to elevate and amplify all the good work they're doing," she says.

Tell us about your education and career path
Mine is not a typical career path! I grew up in a small town in southwestern Virginia. In hindsight, I now recognise that I had narrow exposure to the breadth of careers available to me. After graduating from the University of Virginia with an economics degree, I went to law school at George Mason University, renowned for a focus on law and economics. While I loved the legal education I gained there, I was never quite satisfied with the internships and work experiences at various agencies and law offices throughout those years.
After graduating and taking the bar, I was completely burnt out and questioning my interest in being a lawyer while my incredibly patient husband was eager for me to get a paying job. So I took a rather unconventional turn: I ran away and joined the circus -- not as a performer, but as an assistant to the CMO of Ringling Bros. and Barnum & Bailey Circus. I thought it would just be temporary until I got my bar results and focused on lawyering, but fate intervened. Though I did pass the bar, I had discovered my passion for marketing and ended up spending the next 12 years promoting and publicising "The Greatest Show on Earth."
Seeking a change, I then decided to take time off to raise my daughter who was five years old at the time. That lasted about six months before I got an opportunity to join a start-up company called Kajeet, that was creating a cell phone service for tweens – a terrific opportunity to build a brand from the ground up. After several years there, I joined Trex where I have participated in the incredible journey from corporate turnaround to stellar growth and success.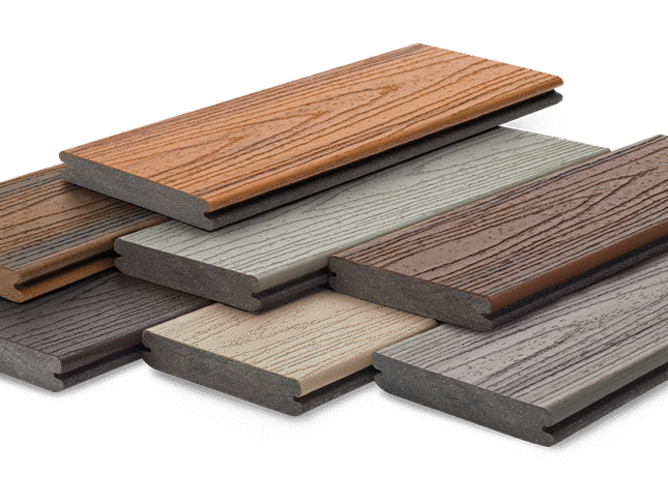 What is Trex?
Trex is the world's largest manufacturer and leading brand of beautiful, low-maintenance, high-performance and sustainable outdoor living products – including decking, railing, fasteners, lighting, and a variety of licensed products including outdoor furniture, pergolas, deck drainage and lattice to complement backyard living spaces. Founded on a heritage of recycling, Trex is now one of the largest recyclers of plastic film in North America – diverting more than 400 million pounds of plastic from landfills every year and that number keeps growing as Trex grows.
What led you to Trex?
Fate! When I applied for the job, I knew of Trex's advertising -- a memorable image of a deck perched along a cliff on the Pacific Ocean. I also had a friend who had installed a Trex deck at her home and gushed about it all the time (especially when my husband and I were staining and sealing our wood deck!). While the national brand status caught my attention, what I learned during the interview secured my interest: Trex decking was made from recycled plastic and wood dust – combined into a product that offered durability and minimal maintenance for decades.
Tell us about Trex's core values and strategies?
Trex makes beautiful outdoor living products that homeowners can enjoy for decades with little maintenance, and we make those products from recycled and reclaimed content. This allows us to attain financial success while taking care of our employees, our shareholders, our communities, and our planet. Integrity and respect for each other and the environment underpins everything we do and fosters a culture where we challenge the status quo and work together to attain ambitious goals – leading the conversion of wood decks to Trex decks throughout the world.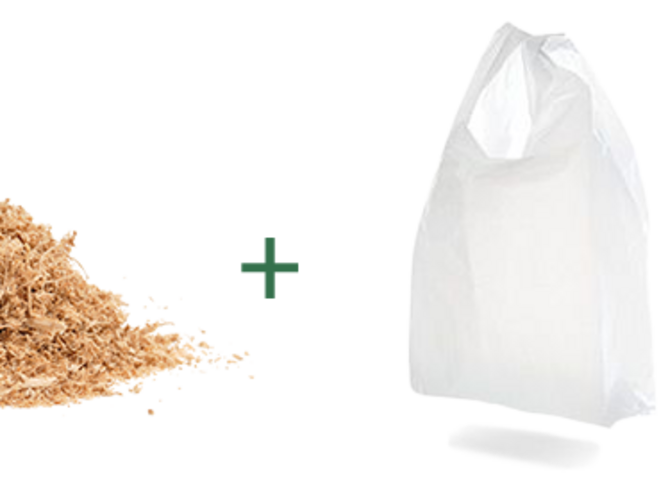 What has been Trex Company's greatest challenge and biggest achievement?
When I joined the company in 2009, it was not where it could be. The product offering was stale, and the company was in the midst of executing a turnaround plan. With a tremendous amount of hard work and dedication from a lean and talented team, we turned this company around and have grown to be nearly 5x the size it was back then. That is both the biggest challenge and achievement for Trex – but wrapped within that are numerous other challenges like:
· taking care of our team throughout the pandemic, and I am proud to say our operations continued without interruption.
· growing our manufacturing teams and corporate workforce to support growth while bringing in outside talent and diversity of thought.
· expanding internationally and introducing the Trex brand in countries all over the world.
· securing increasing volumes of recycled content and raw materials to support our growth.
During your time here, what has been your biggest lesson?
My biggest lesson is to never doubt what can be accomplished when you get the right people focused on a shared goal and give them the support; they need to accomplish that goal. I am immensely proud of what Trex has accomplished from our starting point in Winchester, Virginia to become the world's leading brand of outdoor living products that people enjoy all over the world. I'm even more proud because we do this all with recycled materials.
What do the next 12 months hold for you and the company?
With looming uncertainty around economic conditions both in the US and elsewhere, we remain focused on taking care of our people so they will take care of our business. This is not only just for our employees, but also our best-in-class network of suppliers, distributors, dealers, and deck builders. Change is the only certainty, so we are positioning ourselves to be nimble. That way, we can adapt to a variety of potential economic realities – all the while ensuring that Trex is the best choice for homeowners who value low-maintenance outdoor living while also doing right by the environment.