Businesses can help reach the clean water and sanitation SDG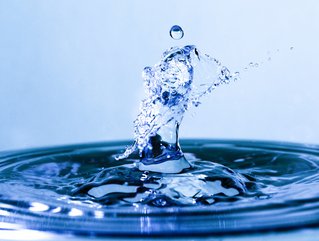 It looks like we could miss hitting the UN's Sustainable Development Goal 6 for clean water and sanitation by 2030 - but businesses could help change that
Clean Water and Sanitation hold a key position on the UN agenda. Sustainable Development Goal (SDG) No. 6 is to "ensure availability and sustainable management of water and sanitation for all."
The United Nations has made it clear that businesses would have a big role to play by adopting a stewardship role over water.
However, several reports indicate the world is quite far from reaching the goal.
In 2020, almost a quarter of the world's population did not have safe drinking water at home, and roughly half did not have adequate sanitation.
COVID-19 also emphasised the critical necessity of good hand hygiene. At the start of the pandemic, 3 out 10 people worldwide were unable to wash their hands with soap and water in their own homes.
According to a report from WHO, and UNICEF, unless the rate of improvement increases, billions of people throughout the world will be unable to securely reach household drinking water, sanitation, and hygiene services by 2030.
Meanwhile, only 32% of wastewater flows were subject to any sort of treatment among the 42 nations and territories reporting total wastewater generation and treatment in 2015. According to a 2020 evaluation of 89 countries' and territories' rivers, lakes, and aquifers, 30% of the water bodies studied have poor water quality.
The solutions to these problems could come from innovation and systems in the private sector.