First single-engine chopper flies with vegetable oil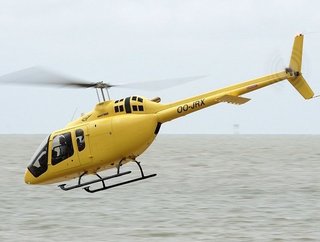 The Bell 505
The Bell 505's lift off, located in Texas, was a milestone for renewable aviation fuel, which to this point had powered multi-engine aircraft
The star of sustainable aviation fuel (SAF) continues to rise after it was announced that Bell Texton had, for the first time, powered a helicopter using the substance. The flight of the Bell 505, as the model is known, occurred in Fort Worth, Texas.
This marks the first time in history that a single-turbine has been powered by SAF. Prior to this feet, only aircraft with multiple engines had managed to go airborne using SAF.
Bell Texton's partners on the project include Safran Helicopter Engines (supplying the Arrius 2R engine), GKN Aerospace (sullying the fuel system component), Neste (manufacturing the SAF), and Virent (a manufacturer of renewable fuel and chemicals).
From petroleum to vegetable oil
In this case, the fuel itself was derived from an aromatic component – a feature required to meet jet fuel specifications – stemming from renewable vegetable sugar rather than petroleum.
The Bell 505, which contains five seats, is the entry-level model produced by the major aircraft manufacturer.
According to Bell's executive vice president for commercial business, Michael Thacker: "This flight is a monumental achievement for sustainability and decarbonisation in the rotorcraft industry. Showcasing a single engine aircraft's flight capabilities with 100% SAF signals Bell's commitment to alternative fuel usage and builds on its sustainability practices in its flight operations."
The flight is a logical next step for the company, which is looking to reduce its carbon emissions by one-fifth within the next two years.
Speaking on the fuel source, Valentin Safir, an executive vice president at Safran Helicopter Engines, noted: "SAF is one of the key pillars in our strategy to decarbonise the helicopter industry. Our engines are certified to operate on up to 50% SAF and our objective is to certify in the coming years the use of 100% SAF, which can potentially result in carbon lifecycle emissions reductions by up to 80%."