Healthcare profile: Flywire - optimising patient engagement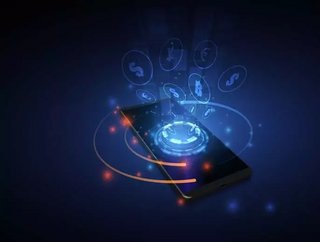 Vertical payments company Flywire has stated that its recent acquisition of healthcare tech company Simplee will enhance its global services. This repr...
Vertical payments company Flywire has stated that its recent acquisition of healthcare tech company Simplee will enhance its global services.
This represents the latest move in the company's ambition to develop its healthcare payments capabilities and achieve its vision of widespread digitisation in key (education, healthcare and travel) sectors, which is being driven by a US$120mn Series E investment round led by Goldman Sachs.
Recognising that inefficiencies and high healthcare costs are responsible for causing patients in the US to pay over $365bn in 'out-of-pocket' healthcare, Flywire has identified an important opportunity to apply its industry-recognised vertical payments software.
Citing Flywire's strong digital foundation and commitment to empowering customers, Mike Massaro, CEO, commented: "The Simplee acquisition improves [Flywire's] patient engagement and healthcare affordability and extends these capabilities to a broader customer base."
On a mission to solve payment challenges
Founded in 2011 by Iker Marcaide whilst he was still an international student, Flywire's mission since its inception has been overcoming payments challenges faced by customers worldwide. 
Starting out under the name peerTransfer (later renamed Flywire), the company endeavours to increase transparency and tracking when making payments, whilst mitigating fees and volatile exchange rates. 
SEE ALSO:
"Flywire is uniquely built on a global payments network, which is the cornerstone of how we move billions of dollars across 200+ countries and 150 currencies, and an industry-leading payments platform," stated Massaro.
Currently headquartered in Boston, Massachusetts, the breadth of the company's reach allows it to connect people in a globalised world, eliminating boundaries imposed by geography via flexible and seamless transaction solutions.
Working from a business strategy that prioritises the fostering of enduring relationships with its clients, Flywire helps over 2,000 organisations and their customers (including students, patients and healthcare providers) with innovatively designed technology.
Winning the 2017 Singapore MAS Fintech Festival award in recognition both for its innovative tech and positive impact in the Asia-Pacific region, the company continues its great work globally every day and has processed over $12bn in payments to date. 
A unique blend of solutions
Goldman Sach's $120mn brings the total capital investment to $260mn, with Tiger Management, Adage Capital Management and others also supporting Flywire's focused multi-vertical strategy.  
Ashwin Gupta, Managing Director at Goldman Sachs' Merchant Banking Division, said that the bank was proud to spearhead the Series E investment round for Flywire. 
"They bring together a unique blend of a payments network, platform and vertical-specific solutions to completely digitize the payments experience for their clients across industries. We look forward to continuing to help accelerate Flywire's growth."