How health systems globally can pivot toward sustainability
By Aloha McBride, EY Global Health Leader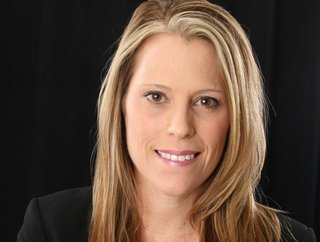 Aloha McBride, EY Global Health Leader, on how health systems can begin their sustainability journey
Today, the health care sector is responsible for an estimated 8.5% of greenhouse gas emissions in the US, nearly 7% in Switzerland and roughly 5% in other Western countries. In turn, rising temperatures, extreme weather events and air pollution, symptomatic of climate change, are expected to contribute to a level of disease that has the potential to crush those same health care systems already facing a shortage of clinicians to tend to the people requiring care.
For health systems confronting overwhelmed budgets, inflation, health inequities, workforce burnout and a pandemic, the investments needed to shift to more sustainable operations can seem insurmountable, and many may not know where to begin. But there are first steps to take to start to make change – and achieve value – while pushing toward longer-term sustainability goals in line with the sector's mission to improve health and "do no harm."
So where can health systems begin to lessen their climate impact?
Collecting the right data that can provide an accurate picture of a system's environmental footprint is the first step in developing a sustainability strategy. By measuring their own footprint, organisations can demonstrate transparency, which is increasingly demanded by consumers, regulators, health insurers and governments, as well as their own workforces.
Once health systems have a true picture of their footprint, they can set targets to reduce water and energy usage, carbon emissions and medical waste. Organisations have achieved quick wins by swapping anaesthesia gases for ones with less climate impact, contracting for environmentally friendly supplies in both medical equipment and cafeterias, and recycling single-use devices.
Digital facility twins – comprised of building sensors, artificial intelligence (AI) and predictive analytics – can serve as a central nervous system for buildings, adjusting energy, water and other resources in the building according to changes in weather, the number of people in the building, sunlight and other factors. Hospitals should also assess how to reduce their real estate footprint altogether through new care models that incorporate remote patient monitoring and virtual care.
Across the globe, healthcare organisations are proving that change is possible in the sector. In an industry that produces vast amounts of single-use waste, the Aravind Eye Care System in India embraced reusable items in lieu of single-use – such as reusable surgical instruments, operating room attire and multiuse preoperative eyedrops. US-based Kaiser Permanente achieved carbon-neutral status in 2020, pursuing wind and solar programs across its systems to maximise energy efficiency. In Switzerland, the Green Hospital research initiative analysed the climate footprint of 33 Swiss hospitals and found around half of the hospitals could double their environmental efficiency without reducing their output.
Five elements for healthcare systems starting a sustainability journey
For health care systems embarking on a journey toward sustainability, or those wanting to advance their programs, five elements are key:
Data. As environmental, social and governance (ESG) reporting requirements increase for health systems, setting concrete targets and continuing to use data to measure and report progress will help create transparency around a health provider's footprint and build trust with consumers and employees alike, who increasingly ask organisations to demonstrate social responsibility.
Operations. By reducing water and energy usage, recycling single-use devices and taking advantage of smart technologies, health systems can not only drive more efficient operations in their buildings, but also bring about savings and alleviate workforce burdens. When it comes to supply chains, health systems must consider incorporating responsible procurement practices and think through the possibility of disruption caused by extreme weather events.
Partners. Collective action is necessary to shift the planet toward a healthier future. Health systems can build partnerships to close gaps they may have in digital technologies, green operations or supply chain. Consider medical suppliers and medtech companies that offer recycling options or have a commitment to responsible procurement.
Investment. Because of the large-scale transformation that ultimately is required to lessen climate impact, collective action is needed that involves stakeholders from throughout the health sector. Together, ecosystem players can collaborate to stimulate green health innovations and sustainability through investment strategies, green health funds and new reimbursement frameworks.
Transformation. While health systems can take initial steps to deliver quick sustainability wins, they must also develop long-term strategies and support efforts toward broader sustainability as an integral part of their value proposition.
Health systems might vary in the maturity of their sustainability journeys, but those that ignore their contribution to the problem do so at their own peril, as their budgets and workforce will not be able to bear the weight of the expected increased number of patients. Taking climate action now, however large or small, will help ensure the health system is meeting its mission to "do no harm," while strengthening its ability to care for patients in the future.
The views reflected in this article are the views of the author and do not necessarily reflect the views of the global EY organisation or its member firms.