Markus Granlund, Semcon CEO, embraces net-zero targets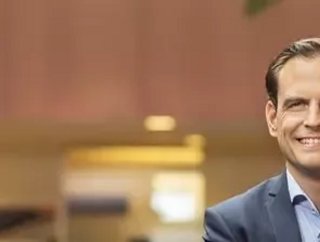 Semcon is accelerating its climate action agenda by committing to several sustainable initiatives and the 1.5 °C ambition
Swedish tech company Semcon has joined several sustainability groups, with the desire to hit the Paris Agreement goals. The Exponential Roadmap Initiative, the Science Based Targets initiative, the Race to Zero campaign and the UN Global Compact are all aligned with the ambition of the Paris Agreement to limit the global warming to 1.5 °C above pre-industrial levels.
Semcon combines digital edge and engineering expertise with its diverse multi-disciplinary teams to add new perspectives in creating sustainable tech. The company is headquartered in Gothenburg, Sweden and has a revenue of $188m. 
Semcon CEO on board with sustainability targets 
Through joining these initiatives, Semcon will integrate practices that align with the 1.5 °C ambition into the company's daily work. With more than 2,000 employees in seven countries supporting customers in various industries, Semcon CEO Markus Granlund is excited to begin this journey and believes that the greatest potential to support the 1.5 °C ambition lies in its services to customers.
"At Semcon we work with customers in a range of different industries that all need to undergo significant transformation to align with the 1.5 °C ambition", said Markus Granlund. "We intend to support them with best-in-class services and solutions in their journey towards net zero emissions. And just like our customers, we too need to ensure that our entire value chain is aligned with the 1.5 °C ambition."
Sustainability targets and business are working together at Semcon
Climate action is just one part of Semcon's sustainability agenda. Semcon has recently formalised its commitment to the UN Global Compact. The company will continue to implement all ten principles of the UN Global Compact into its sustainability agenda and business strategy, in regards to: 
The environment

Human rights

Labour rights 

Anti-corruption 
"We need to join forces to drive the necessary transformation of our society to achieve the 1.5 °C ambition", said Heidi Östlund, Head of Sustainability at Semcon. "A partnership with the Exponential Roadmap Initiative is an important tool for us to create a better understanding, both internally and externally, of the urgent need for exponential climate action. By joining the Exponential Roadmap Initiative, we commit to halving our value chain emissions by 2030 towards net zero, as well as to further integrate climate action into our business strategy, and to influence climate action in society in line with the 1.5 °C Business Playbook."